Its not about "When, Why and How Putin Might Use Nukes", but Putin already using what reporters at CNN claim is unstoppable and unworthy of West taking "risks"...

BUYER OF NEWS BEWARE WHEN PUTIN TALKS ABOUT "POSSIBLE USE OF NUKES" AND SOMEONE LIKE EVEN MR. LLOYD AT THE SAME TIME IS DOWNPLAYING USE OF PUTIN'S HYPER-SONIC MISSILES IN UKRAINE ON HOW THOSE AREN'T GAME CHANGERS...CNN WITH CLAIMS HOW THERE IS NO POSSIBLE ANSWER ON THEM...
PUTIN IS RUNNING HIS PSYCHOLOGICAL GAME - MAKE NO MISTAKE ONE WILL LET YOU LIBERATE TOWN OR TWO, BUT FOR THE COST OF IRREPARABLE DAMAGE ONLY FOR HIS TROOPS TO RETURN - INDIFFERENT FROM WHAT HE TOLD ME HIS AGED MIG29 PLANES WILL BE USED DURING ATTACKS ON CIVILIAN TARGETS AND FACTORIES/CITIES WHERE PUTIN WELL EXPECTED EXCHANGE OF FIRE WITH UKRAINIAN ARMORED VEHICLES AND HAVE FOR THE COST OF THOSE DELIBERATELY DISREGARDED LOSS OF RUSSIAN PILOTS LIVES AND AGED AIRPLANES...ITS KNOWN AS PSYCHOLOGICAL WARFARE BY MAKING OPPONENT BELIEVE IS WINNING WAR WHILE IN ACTUALITY IS LOOSING ONE...SICKENING OWN COUNTRY RUSSIA WITH MORE AND MORE CORPSES BROUGHT FROM UKRAINE AND ENLARGING DOMESTIC CONFLICT ONTO GREATER AND GREATER MULTITUDE IN OWN PEOPLE.

There is no doubt Russia lost its war in Ukraine, but we are talking about mini nukes used on Ukraine at this point and baseless talk about possible use of nukes...

Its exactly what these are - used to re establish control over lost war in Ukraine and are leaving behind nothing but death and devastation just as nukes...

Defense Sec Austin downplays Russia's use of hypersonic missiles: Not a 'game changer'
Austin says Putin 'resorting to using these types of weapons' because 'he's trying to reestablish momentum'
Defense Secretary Lloyd Austin on Sunday downplayed Russia's claims that it used nuclear-capable hypersonic missiles on Ukrainian targets, saying it is not a "game changer" in the Russia-Ukraine conflict.
Appearing on CBS News' "Face the Nation," Austin responded to Russia's claims Saturday that it used a hypersonic missile to strike a munitions warehouse in western Ukraine.
RUSSIA CLAIMS TO HIT UKRAINE WITH HYPERSONIC MISSILE, EXPERTS WARNS IT IS PART OF PUTIN'S 'STRATEGIC PLAN'
Austin said he's could not confirm whether Russia's claims were true, but said it could signal Russian President Vladimir Putin's growing desperation over his botched invasion.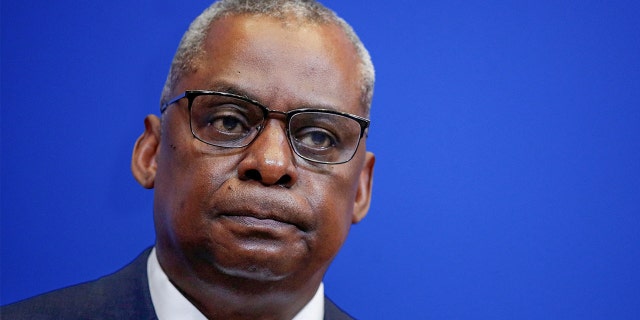 "I would not see it as a game changer," Austin said. "I think, again, the reason that he's resorting to using these types of weapons is because he's trying to reestablish momentum. We've seen him attack towns and cities and civilians outright, and we expect to see that continue. But I don't think that this in and of itself will be a game changer.
"You kind of question why he would be doing this – is he running low on precision guided munitions? Does he lack complete confidence in the ability of his troops to reestablish momentum?" he continued. "But I don't see this in and of itself as a game changer. I cannot confirm or dispute whether or not he's used those weapons."
Russia said the hypersonic missile, carried by a MiG-31K warplane, is able to travel at 10 times the speed of sound with a range of roughly 1,250 miles.
Russia expert Rebekah Koffler, however, told Fox News Digital that the missile is capable of carrying nuclear arsenals and that even the suggestion of launching such a weapon is significant.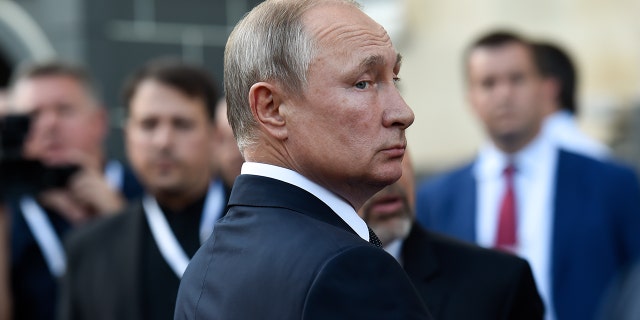 CLICK HERE TO GET THE FOX NEWS APP
"It's a game-changer in the geopolitical realm, not unlike in the military realm, because they're trying to [send a] strategic message," she said. "In my assessment, [Putin] is climbing small steps in the escalation ladder on the trajectory to nuclear warfare."
Fox News' Caitlin McFall contributed reporting.
Russian President Vladimir Putin won't rule out using nuclear weapons if Russia faces an "existential threat," Kremlin spokesperson Dmitry Peskov said Tuesday in an interview with CNN's Christiane Amanpour.
Putin previously hinted that the nuclear option was on the table when he said in his televised address announcing the invasion on Feb. 24 that the "consequences" for any nation attempting to interfere "will be such as you have never seen in your entire history."
Three days after the invasion began, Putin ordered Russia's nuclear forces to high alert status. Russia has an arsenal of over 6,000 nuclear warheads.
Amanpour also asked Peskov what Putin has achieved in Ukraine so far, to which Peskov replied that Putin "hasn't achieved yet." Peskov did, however, claim that Russia's invasion was "going on strictly in accordance with the plans and the purposes that were established beforehand."
According to a Russian Defense Ministry report that was released Sunday and almost immediately scrubbed from the country's media, over 9,800 Russian troops have been killed since the invasion began on Feb. 24. In the past week, some Biden administration officials have concluded Russia has abandoned its original goal of implementing regime change in Ukraine, The Wall Street Journal reported Monday.