Nobody ran over anyone and VLADIMIR PUTIN NEXT TO AMERICANS SPECULATED ON HOW TO HIDE HIS WAR CRIMINALS ON TIME -. SO CALLED COMMANDERS BEFORE INTERNATIONAL JUSTICE SO EVERYTHING CAN BE HANDY DANDY...
WEST IS A SCAM AND THOSE WILLING TO SETTLE FOR ONE ARE DOOMED TO LOWER THEIR LIFE EXPECTATIONS INTO TOTAL SLAVERY.

Its foremost a psychological warfare ON UKRAINE - PLAYED BY RUSSIA AND WEST. Similarly speculation news

(confirmed by Russian state)

about death of Russian Russian Lieutenant General Valery Asapov surfaced who apparently was killed in Syria - Putin alone stated me will have one removed from service and not by killing...Russian underworld is a rotten one, but Russia is not alone and not sole inventor user of what is known as "Afterlife"...

PUTIN IS RUNNING HIS PSYCHOLOGICAL GAME https://ausertimes.blogspot.com/2022/03/while-putin-commences-new-round-of.html - MAKE NO MISTAKE ONE WILL LET YOU LIBERATE TOWN OR TWO, BUT FOR THE COST OF IRREPARABLE DAMAGE ONLY FOR HIS TROOPS TO RETURN - INDIFFERENT FROM WHAT HE TOLD ME HIS AGED MIG29 PLANES WILL BE USED DURING ATTACKS ON CIVILIAN TARGETS AND FACTORIES/CITIES WHERE PUTIN WELL EXPECTED EXCHANGE OF FIRE WITH UKRAINIAN ARMORED VEHICLES AND HAVE FOR THE COST OF THOSE DELIBERATELY DISREGARDED LOSS OF RUSSIAN PILOTS LIVES AND AGED AIRPLANES...ITS KNOWN AS PSYCHOLOGICAL WARFARE BY MAKING OPPONENT BELIEVE IS WINNING WAR WHILE IN ACTUALITY IS LOOSING ONE...SICKENING OWN COUNTRY RUSSIA WITH MORE AND MORE CORPSES BROUGHT FROM UKRAINE AND ENLARGING DOMESTIC CONFLICT ONTO GREATER AND GREATER MULTITUDE IN OWN PEOPLE.
Russian soldiers ran over their commander, apparently blaming him for heavy losses in Ukraine, Western official says
Russian troops ran over their own commander in response to the Ukraine invasion, a Western official said.

The official said it was done as "consequences of the losses they had taken," one report said.

The official said the colonel died, and an earlier report said he was brought to hospital with injured legs.
Russian soldiers ran their commander over in protest of the heavy losses that Russia has suffered during its invasion of Ukraine, a Western official said.
The official was cited by several UK defense writers on Friday afternoon.
It appeared to confirm a previously-reported story about a senior commander run over by a tank.
Larisa Brown, defense editor of The Times of London, tweeted, citing the unnamed official, that the commander "has been killed by one of his own units" and that the colonel "was ran over by his own troops deliberately."
The colonel was named as Colonel Medvechek, commander of 37 Motor Rifle Brigade, by Deborah Haynes, security and defense editor for Sky News, who also cited a Western official.
The earlier report had named him as Colonel Yuri Medvedev, a similar but not identical name,
The official said he was "run over by his soldiers," according to Haynes.
Haynes tweeted that the official said: "The brigade commander of one of the units was killed by his own troops and killed by his own troops, we believe, as a consequence of the scale of loss that had been taken by his brigade."
Gordon Corera, the security correspondent for the BBC, tweeted a similar account.
An earlier report said that the colonel was not killed, but that his feet were crushed.
Ukrainian journalist Roman Tsymbaliuk said on Facebook on Wednesday that a soldier ran over the officer's legs with a tank, and that he was brought to a hospital in Belarus.
Russia's progress in invading Ukraine has been significantly slower than what Russia expected. Intelligence officials have spoken of very low morale among Russian forces, who appear to be poorly supplied and some of whom have said they were misled about the invasion.
A senior NATO member said on Wednesday that up to 15,000 Russian troops may have been killed. Fewer than 3,000 American troops were killed in Afghanistan over 20 years.
Read the original article on Business Insider
A third Russian general may have been killed by Ukrainian defense forces. Officials claimed Maj. Gen. Andrei Kolesnikov had been killed. Photo from Facebook.
A Third Russian General Said To Have Been Killed in Ukraine
Fourth Russian general killed, claims Ukraine
Major General Oleg Mityaev reported dead during assault on Mariupol
Russia has allegedly lost another of its generals in the conflict as Ukraine continues to inflict heavy losses on the invading forces.
Major General Oleg Mityaev died on Tuesday during the storming of the southern port city of Mariupol, making him the fourth general to have been killed in the fighting, according to Ukraine.
Ukraine: Russian general killed near Kharkiv, say defenders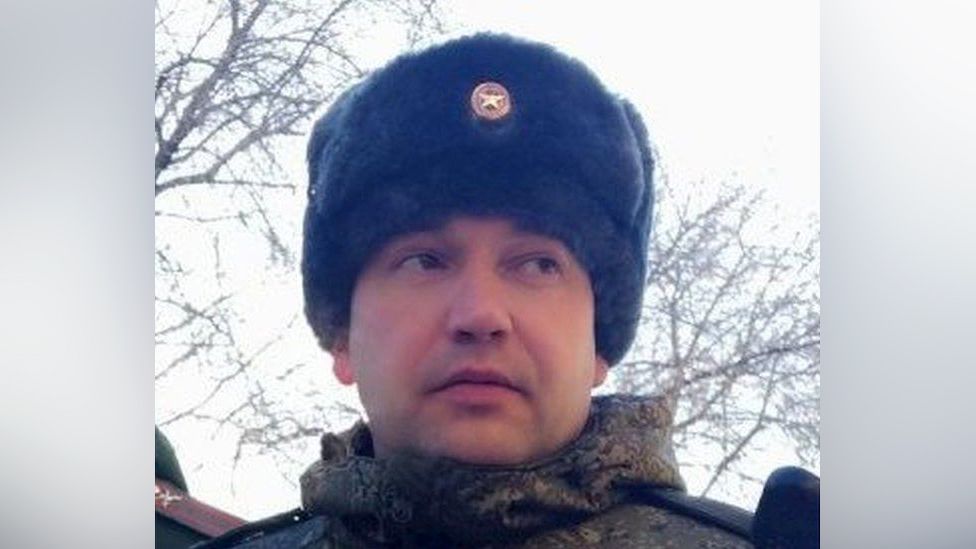 A senior Russian military commander has been killed in a battle on the edge of the eastern Ukrainian city of Kharkiv, Ukraine's defence ministry says.
Russia has not commented, but if confirmed he would be their second officer of this rank to be killed.
Ukraine has begun evacuating civilians from the town of Irpin near Kyiv and the northern city of Sumy.
It comes after Russian and Ukrainian officials agreed to establish humanitarian corridors.
"As of 09:30 [07:30 GMT], more than 150 people have been evacuated and activities are under way [from Irpin]," said Kyiv Region Governor Oleksiy Kuleba, quoted by Reuters.
War in Ukraine: Fourth Russian general killed - Zelensky
By Ben Tobias
BBC News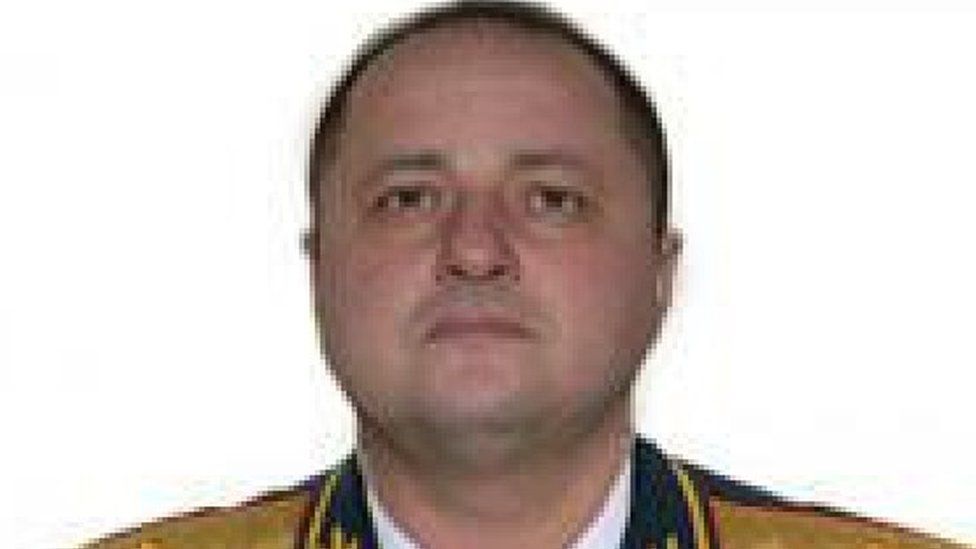 Ukraine's President Volodymyr Zelensky says another Russian general has been killed during fighting.
He didn't name the officer, but an adviser to Ukraine's interior ministry said Maj Gen Oleg Mityaev had been killed by the far-right Azov regiment.
Gen Mityaev was killed near Mariupol, Ukrainian media said.
He is the fourth general reportedly killed, leading some to ask why such senior members of the Russian military are so close to the front line.
Analysts believe that around 20 generals are leading Russian operations in Ukraine, meaning that if all the reported deaths are confirmed, one fifth of Russia's generals have been killed in action.
With such high losses, some experts believe that the generals have not simply
ONE BIG LIE

Even for repossessed luxurious yachts, few(two at least) Russians insisted will purchased back in some cases by very same people yachts were taken away from...

Its not so much about "IF"...but time will judge and tell.
Russian oligarchs insisted ion this issue, but Putin calmed them with "on this, however, we will yet have to see etc. most likely not lalala."...