From stolen Japanese Kuril's island and accross the entire Russian empire of evil all the way to Caucasus and Ukraine - same instruments of ethnic cleansing/genocide are being used with idea to exterminate indigenous population as fast as possible - as if one never ever existed there and then you get to read articles such as
https://www.rt.com/russia/549962-peninsulas-complex-fate-how-crimea/
Ukrainian population in Crimea forcefully unemployed and territory populated with additional 50% population imported from Russia. Same as was done in Bosnia against Bosnian and Croat population.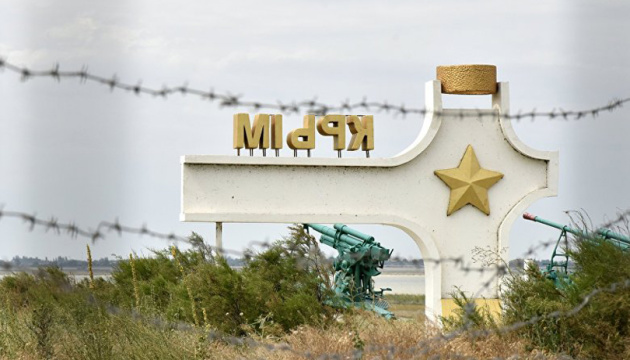 Population of Crimea increased by one million due to migration from Russia during occupation – expert
During Russia's occupation of Crimea, population growth on the peninsula has amounted to 1 million people due to migration from Russia.
"Instead of the pre-war permanent population of the Crimean peninsula of 2,350,504 people, we are currently dealing with a de facto population of at least 3,100,000 people. During the years of occupation of the Autonomous Republic of Crimea and the city of Sevastopol, the existing population of the peninsula has grown by at least 1 million people due to migration from the Russian Federation," Andrii Klymenko, head of the Monitoring Group of the Institute for Black Sea Strategic Studies, posted on Facebook, Ukrinform reports.
According to him, already more than 1 million "colonizers" account for 2 million "pre-war" Crimeans, remaining out of almost 2.4 million people.
According to the expert, the "colonizers" will make up the vast majority of the population in the occupied Crimea in a few years.
"This is the policy of the Russian Federation. "Migration weapons" and socio-cultural alteration of the population in the process of colonization of new territories by the Russian Empire and the Soviet Union have a long history. Modern Russia uses these patterns from historical experience," Klymenko explained.
In accordance with the Rome Statute of the International Criminal Court, the transfer by the Occupying Power of parts of its own civilian population into the territory it occupies is a war crime.
MOSCOW - MORE LIKELY SATAN