Pa saj o kriminalcu ni česa razkladat. Vsem

(tudi meni je bilo glede Golobovega izživljanja nad mano med postopkom MK Ultra)

je vse jasno kdo...
Sicer pa kakor mi je neki Bosanec povedal med MK Ultro,

"ker si tako ponosen na Slovenijo ti bom povedal brez nas in Hrvaške, Slovenije sploh nebi več bilo"

. Še kako 100% res je in ker Slovenski narod ni sosed Srbije da bi skusil kar so skusili med zadnjim Balkanskim klanjem njeni sosedi, Slovenski narod nima pravice do gobezdanja o notranjih zadevah Hrvaške in Bosne kakor si je nedavno poleg turbo kraj družbene Slovenske lastnine pretepanj in izsiljevanj Slovenskega naroda privoščil Milan Kučan pa še kdo...
Robert Golob Sloveniji dolguje milijone evrov: Mesečno si je nezakonito izplačeval po 27 tisoč evrov preveč!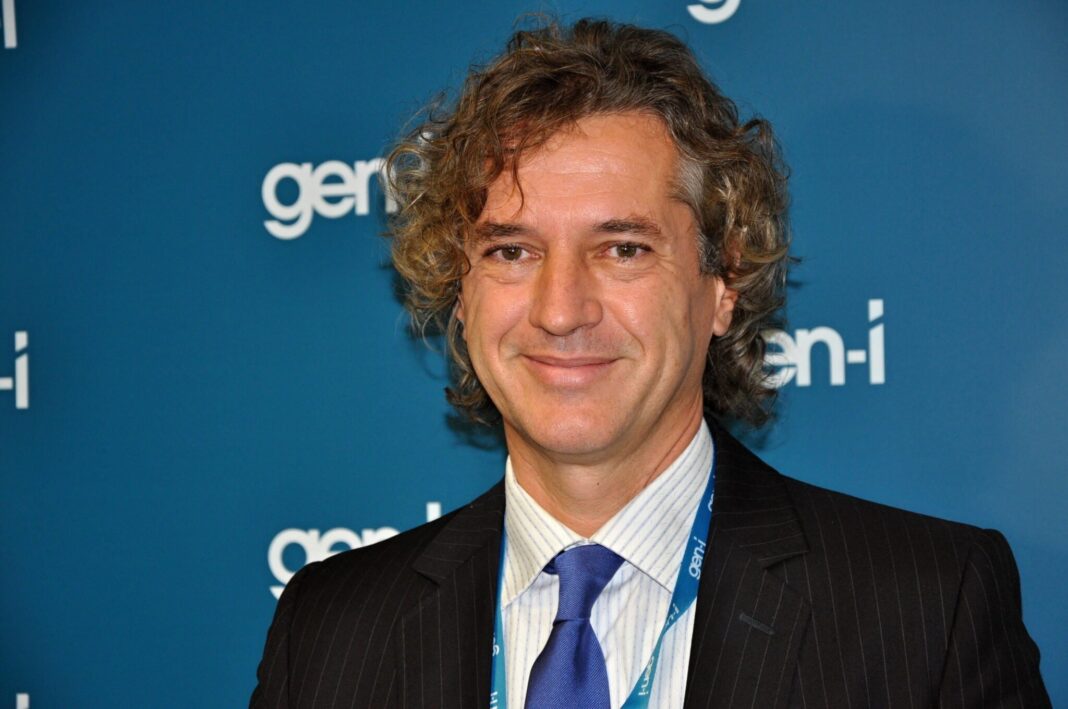 Piše: Domen Mezeg (Nova24tv)
Portal Požareport tokrat poroča, da se je "čudežni deček energetike" poslužil eklatantnih kršitev Lahovnikovega zakona in da bi moral vračati celo več milijonov evrov. A kot kaže, ga ni strah razpleta povsem upravičene kazenske ovadbe. Namesto njegovih solističnih nastopov in javnih mitingov, kjer podaja visoko doneče krilatice, bi morali poslušati pojasnila, kdaj namerava vrniti astronomske nezakonite zneske iz državne blagajne.
A po poročanju raziskovalnega novinarja Bojana Požarja smo priča že znanemu scenariju "napihovanja balonov" po imenu "novi obrazi". Drevi naj bi bila na 24ur v skladu z dogovorom objavili vnaprej naročeno anketo Mediane, ki naj bi Roberta Goloba pričakovano razglasila za najbolj zaželenega predsednika vlade. V ponedeljek, 24. januarja, pa namerava "čudežni deček energetike" nastopiti na prav posebni tiskovni konferenci z namenom razkritja svojega političnega projekta.
Seveda gre za scenarij za naivne volivce, saj ima Golob dejansko zelo dolgo politično kariero. Gre za nekdanjega vidnega politika oziroma vladnega funkcionarja vlade pod okriljem LDS. Bil je tudi podpredsednik Pozitivne Slovenije, ki jo je vodil ljubljanski župan Zoran Janković, in ravno tako podpredsednik stranke SAB. Potemtakem se na politično sceno zgolj vrača in to ne z namenom izganjanja nekakšnih bajeslovnih "fašistov" oziroma borbe za "svobodo".
Robert Golob je bil podpredsednik Pozitivne Slovenije Zorana Jankovića. (Foto: STA)
Njegov namen je s ponovnim vzponom na oblast zgolj zadržati, menda deloma celo nezakonite privilegije, prigrabljeno premoženje (denar), ki si ga je pridobil kot vodja napol monopolnega državnega podjetja Gen-I, vrh katerega mu je v lanskem letu potekel že četrti mandat, vlada Janeza Janše pa mu ni želela podariti še enega. Ob tem je ključno vedeti, da je zasedal mesto direktorja oziroma predsednika uprave v državnem podjetju "z daleč najvišjo plačo v državi", ki pa si jo je nezakonito izplačeval.
Golob državi dolguje milijone evrov
Kot še navaja Požar je znesek 18 tisočakov neto mesečno podcenjen. Obenem dodaja, da t. i. Lahovnikov zakon, ki se nanaša na Golobove plače ne velja šele od leta 2020 dalje. Zakon namreč govori o družbah v posredni oziroma neposredni državni lasti, to pa velja tudi za Gen-I. Ta je namreč (bil) polovično v lasti Gen Energije, slednje pa je v 100-odstotni državni lasti. Preostali polovični delež Gen-I pa si med drugim delijo Petrol, ki je v državni lasti in pozneje Elektro Ljubljana. Gre za podjetja, ki so večinoma ali vsaj deloma v lasti države.
Brdo pri Kranju, kongresni center. Kongres Pozitivne Slovenije, na katerem sta se premierka Alenka Bratušek in župan MOL Zoran Janković pomerila za položaj predsednika stranke. (Foto: STA)
Posledično je matematični seštevek deleža države v Gen-I vselej presegal polovico, posledično pa je Lahovnikov zakon za Golobove plače veljal že kar nekaj let. V skladu z omenjenim zakonom bi lahko prejemal največ 18 tisočakov bruto, on pa si je mesečno izplačeval kakšnih 45 tisočakov evrov bruto plače, s tem pa limit mesečno presegal za kakšnih 27 tisočakov. Ob tem pa je najbolj nenavadno to, da niti gospodarsko ministrstvo, niti Gen, niti Slovenski državni holding od Goloba vse do sedaj niso zahtevali, da vrne vse prekomerno izplačane plače, čeprav je dandanes govora že o milijonskih vsotah.
Moral bi misliti na zapor, ne pa na premierski stolček
Veljavni zakon celo zahteva, da so nezakonita izplačila tako rekoč avtomatično nična. Prav tako je zanimivo, da ni bila podana še nobena kazenska ovadba v zvezi s tem. Ob tem se poraja vprašanje, ali je to tako, ker je podpisnik vseh pogodb Goloba v imenu države Martin Novšak, sicer na poziciji predsednika uprave Gen. Dejstvo je, da bi moral Goloba skrbeti zlasti kazenski pregon, ne pa povezovanje z morebitnimi bodočimi političnimi sodelavci.
Robert Golob je že dolgo časa v politiki in ne gre za "nov obraz". Ljubljana, Gospodarsko razstavišče. Programski kongres stranke Pozitivna Slovenija, na katerem je predsednik stranke Zoran Janković predstavil Temeljno listino Slovenija 2020. Podpredsednik PS Robert Golob. (Foto: STA)