Some of these Geek "heroes" who murdered civilians in Bosnia

(Srebrenica and in other parts)

, I had an honor to meet in person when brought to Greece drugged up. Croatia and Bisnia should just send medals to Greek government for them to distribute those to their heroes - greek government knows VERY VERY WELL WHERE AND WHO THESE KILLERS were/are.
@GREEKS - CLEAN YOUR GREEK TOILET FIRST

(SURE I WAS GUILTY TO GREEKS FOR BEING BORN WHENEVER BROUGHT TO GREECE - NOTHING BUT BEATINGS WITH EXCEPTION TO FEW GREEKS)

AND THEN JUDGE OTHERS. I WAS NOT EVEN IN AMERICA YET WHEN SREBRENICA MASSACRE ALREADY TOOK PLACE.
From
Greece formally rejects US proposal to supply Ukraine with additional Russian-made weapon systems
Athens cannot compromise its defense capabilities, says defense minister
Ahmet Gencturk |06.04.2022
ANKARA

Greece formally rejected a US proposal to supply Ukraine with additional Russian-made weapon systems, media reports said Wednesday.
Defense Minister Nikos Panagiotopoulos gave an indirect but negative response to the proposal brought by visiting US Under Secretary of State Victoria Nuland, according to Greek newspaper, Kathimerini.
Panagiotopoulos said Greece cannot compromise its defense capabilities, said the daily.
The newspaper asserted March 17 that the country was approached by the US through informal channels to provide Ukraine with Russian-made air defense systems, including short-range TOR M-1 and OSA-AK surface-to-air missiles (SAM), which Greece possesses.
The Russia-Ukraine war, which started Feb. 24, has drawn international outrage, with Western countries and their allies implementing tough financial sanctions on Moscow.
At least 1,480 civilians have been killed in Ukraine and 2,195 injured, according to UN estimates, with the true figure feared to be far higher.
More than 4.24 million Ukrainians have also fled to other countries, with millions more internally displaced, according to the UN refugee agency.​​​​​​​
GREECE - STATE WITH HISTORY OF SHIT RECORD ON HUMAN RIGHTS AND DIRTY ROTTEN HUMAN RIGHTS OFFICIALS...
HAVE PERSISTENTLY BLOCKED MY RIGHT TO FILE FOR HUMAN RIGHTS PROTECTION UNDER EUROPEAN COURT FOR HUMAN RIGHTS STATUTE AND PLAYED ME DOWN(DISCOURAGED) DURING MK ULTRA SESSIONS AS PER HOW I HAVE NO CHANCE.
Greece blocks EU's criticism at UN of China's human rights record
This article is more than 5 years old
Veto by Athens, which has benefited from huge Chinese infrastructure investment, labelled as 'dishonourable' by EU diplomat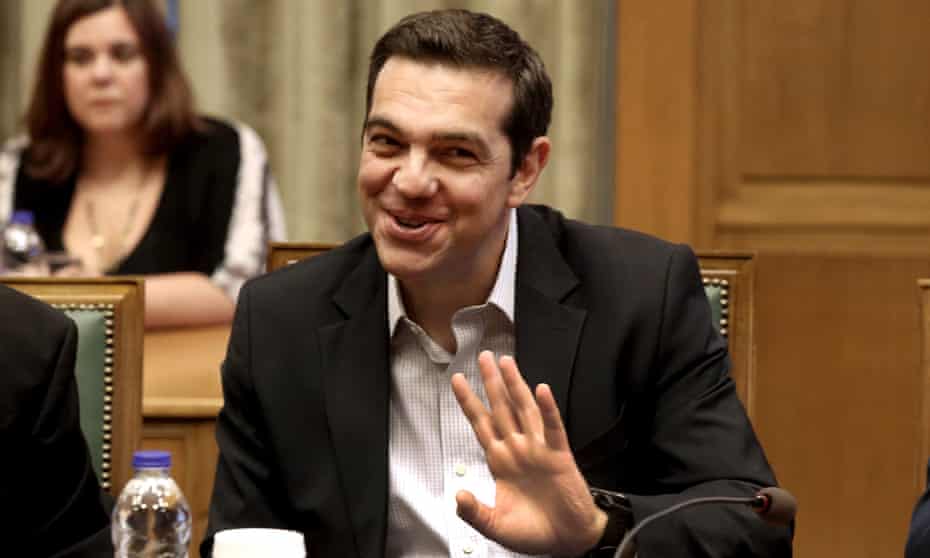 Greece has vetoed a European Union condemnation of China's human rights record at the UN, infuriating diplomats and rights organisations, who said the move undermined the EU's position as a defender of human rights.

In a decision described as deplorable by some, it emerged on Sunday that Athens had refused to endorse an EU statement criticising the crackdown on activists and dissidents under the Chinese president, Xi Jinping. The statement was due to be submitted to the UN's human rights council in Geneva last Thursday.
"We acted from a position of principle," an official at the Greek foreign ministry told the Guardian. "There is an upcoming dialogue between the EU and China on human rights and we think that could be a more efficient and constructive way of delivering better results."
Human rights groups including Amnesty International said it was the first time the EU had failed to make such a statement at the UN's top rights body. Diplomats were especially piqued at the veto's timing. Late on Thursday eurozone finance ministers in Luxembourg agreed to unlock €8.5bn (£7.4bn) in bailout loans, allowing Athens to avert default when it faces €7.4bn in debt repayments next month. "It was dishonourable, to say the least," one EU diplomat told Reuters in Brussels.
The move not only undermined common efforts to confront abuses, but was seen as a blow to the EU's own record as a defender of human rights. The statement is presented three times a year and often contains criticism that countries are unwilling to raise alone. The 28-nation bloc prides itself on being a beacon of human rights protection, taking a tough stance on issues ranging from LGBT rights to banning capital punishment and upholding press freedoms.
Despite modest improvements in some areas, Beijing has faced criticism for what Human Rights Watch has described as "the government's systematic efforts to silence independent civil society voices".
In HRW's 2017 World Report, the organisation wrote of its fears for the future. "Under the leadership of President Xi Jinping, who will remain in power until 2022 and possibly beyond, the outlook for fundamental human rights, including freedoms of expression, assembly, association and religion, remains dire," it said.
More than 16 human rights lawyers and activists – the victims of a nationwide sweep of human rights advocates in July 2015 – were still being detained and "were the clearest victims of the authorities' hostility towards independent civil society".
Greece's decision was directly attributed to huge Chinese investments in the economically depressed country. China's biggest shipping company, Cosco, bought a 51% stake in Piraeus, Greece's largest port, for €280.5m last year as part of plans to make the country a shipping hub between Asia and eastern Europe.
Earlier this month Piraeus also teamed up with the port of Shanghai in a deal that will see goods and container shipping between the two soar. Beijing has also acquired a 51% share of Greece's public power corporation's grid operator.
Under the leftist government of Alexis Tsipras, the prime minister, Sino-Greek relations have improved dramatically in recent years, and senior communist party officials have made regular visits to Athens. During talks in the capital last week, Han Zheng, a member of the political bureau of the Communist party's central committee, said China's aim was to elevate the strategic partnership between the two countries "to a new level".
Yeltsin and latter Joe Biden claimed I became a president of ILLUMINATI club in 1991 and here is also who caused Srebrenica genocide
SERBIAN GENOCIDE OF SREBRENICA TOOK TWO YEARS PREPERATION LED BY WESTERN NATO COALITION - BREAT BTITAIN AND UNITED STATES OF AMERICA AS A LEAD AS ALL IN AND OUT. GENOCIDE OF SREBRENICA POSSIBLY WAS INGENEERD BY AMERICAN OR BRITISH SOCIAL ENGINEERS AT REQUEST OF RUSSIA.
CHINA JOINED WHITE POWER CLUB IN 1993 PERHAPS EVEN IN 1994
INDIA JOINED WHITE POWER CLUB AS THE LAST IN 1995(EARLY 1995) RIGHT DURING MY DEPARTURE TO UNITED STATES OF AMERICA...
REFERENCE:
Clara Usón was involved in my case since 1995 / A Spanish ghost-writer who had ability to access MI5 AND CIA-s audio files
Genocide of Srebrenica by Ratko Mladić was committed by Mladić using me as a pretext for one and "death" of his daughter as a justifiable tool of revenge
Prince Charles(now king) AND prince Andrew DID SREBRENICA GENOCIDE WITH SERBIAN GOVERNMENT INVOLVED ON THREE MORE OCCASIONS AFTER SREBRENICA IN 1995 - WITH EACH TIME MY BEING MORE AND MORE GUILTY AND MORE AND MORE CERTAIN ON HOW TO RESOLVE ISSUE OF BOSNIACS ON BALKANS TO SATISFY ALL PARTIES INVOLVED