@France - forget about Lada's 1 ruble sale, could you please tell us what here seen is as was brokered by Macron inside of my room in Slovenia

(back in 2012)

with Serbian chetniks
!!????? Again, thank you very much for everything - foremost thank you for "whatever could be", for losses in case "we don't keep silent", and your ANTI European initiative which presidency of Macron was dedicated

(Macron dreamed about French's pullout from EU since day one of his presidency - its not only about NATO, but foremost French EU legacy)

.
You will disclose world truth behind your military air radars you supplied Serbia behind world's back !!????
Ukraine won't get a VIP pass to join the EU, France says
Xiaofei Xu in Paris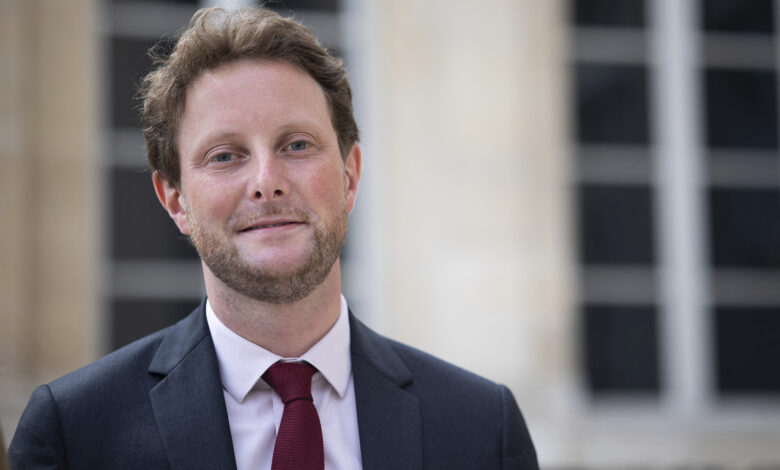 France has said Ukraine's passage to join the European Union could take years to complete, reiterating its position that the country won't be fast-tracked into the bloc despite widespread support among leaders for its efforts to join.
Ukraine will have to comply with strict rules as with any applicant, a French minister said, ahead of a Brussels summit in which leaders will discuss Ukraine's candidacy.
"There is no expedited procedure, there is no King's Pass," French Minister Delegate for Europe Clément Beaune said in an interview with French radio Europe 1, using a term for preferential treatment.
"They need to finish the war first, to rebuild the country, to meet all the democratic and economic requirements. This will take time. But we are giving this signal of openness," Beaune added.
EU leaders will gather on Thursday and Friday to discuss whether or not to grant EU candidacy status to Ukraine, Moldova and Georgia.
The European Commission last week backed Ukraine's candidacy.
Speaking in Brussels, its President Ursula von der Leyen said the Commission recommends "that Ukraine is given candidate status. This is of course on the understanding that the country will carry out a number of further reforms."
END OF ARTICLE
GOOGLE "war crimes in Ukraine Russia" TO LEARN ABOUT "UKRAINIAN VIP PASS TO EUROPEAN UNION" AS FRENCH REFER TO RUSSIAN MASSACRE OF UKRAINIAN CITIES !!!!
I participated to abuse/torture and in between speech of French president Macron in Belgrade - he had me next to him in Serbia and wanted me to observe one stamping on my human dignity - ruining life

(in 2016 already 21 years of my life was wasted on so called MK Ultra project - beatings, physical and psychological torture, death threats, forced unemployment, and even psychiatry in real time since 2012)

...well, Macron and French who sent him on mission knew exactly why :))))
French and freedom(liberty) one can find best define in their songs...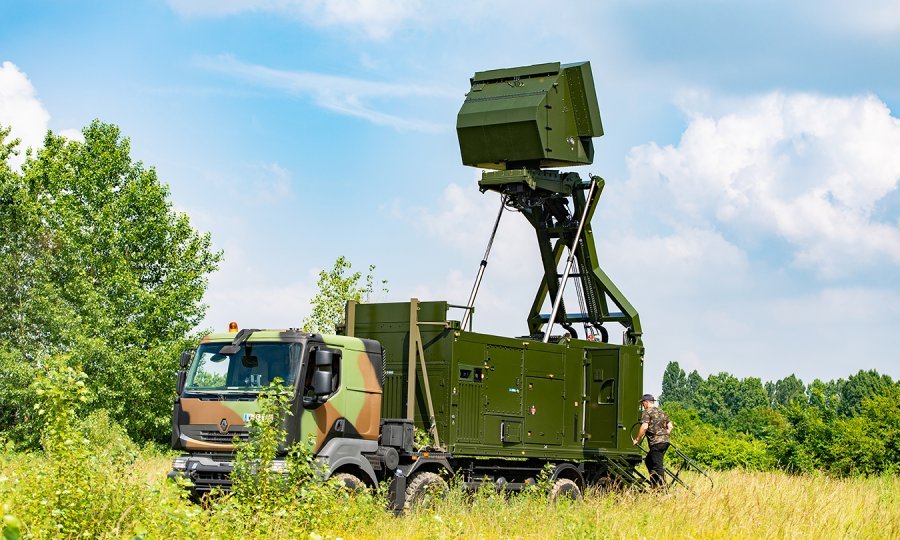 Radar GM 200, as received by the Serbian Army next year
Source: Licensed photographs / Author: A LAURIOL / THALES
Serbian Deputy Prime Minister and Minister of Defense Nebojsa Stefanovic announced a series of procurements of weapons and equipment for the Serbian Army in the coming period. Speaking on the state television RTS, Stefanović also mentioned the possible purchase of a French multi-role fighter plane Rafale, as agreed by Croatia in an interstate agreement with France, and which he emphasized was the choice of a pilot of the Serbian Air Force. Although he did not specify what should be delivered to the Serbian army and in what period, the procurement of 22 new radars is currently certain, and according to Stefanovic's expectations, they should arrive by the end of 2022. We find out what the means are for monitoring large areas and discovering targets
The Minister of Defense of Serbia confirmed the purchase of new radars during a tour of the 126th Air Surveillance, Reporting and Guidance Brigade at the radar position in Stari Banovci, not far from the Batajnica air base near Belgrade. On that occasion, Stefanović said that the new radars, which should arrive by the end of 2022, will enable the territory of the Republic of Serbia to be 'incomparably better covered' and that the upcoming procurement will technically improve the air force and air defense.
The Tango Six
aviation portal reveals that the Serbian Ministry of Defense is procuring 22 radars from the French manufacturer Thales , and specifies that these are Ground Master GM200 and GM400 radars, made in cooperation with the American Raytheon . The price of these multi-medium and long-range multi-system systems has not been stated.
Thales' Ground Master GM200 radar simultaneously detects and tracks targets at low and high altitudes in all types of environments. According to the French manufacturer, the GM200 is based on the successfully proven GM400 structure and provides coordination of anti-aircraft weapons for very short-range air defense systems ( VSHORAD ) to short-range air defense ( SHORAD ).
This multi-purpose 3-D tactical radar is housed on an 8x8 truck as a unique integrated package whose equipment is housed inside ISO-compliant containers. Three-dimensional radar scanning offers a 70-degree evaluation, and the extended package, using the concept of a complex beam and its digital design, can detect targets at an altitude of as much as 24 kilometers. The rotation gives the radar a 360-degree coverage, and the rotation speed is 40 rpm.
The GM200 Active Phase Antenna Array ( AESA ) radar operates in the S frequency band and is optimized for aerial surveillance, locating enemy systems and operations targeting enemy anti-aircraft battles. The maximum range in surveillance is 250 kilometers, and in combat mode it reaches 100 kilometers. It is also capable of detecting, tracking and sorting more than a thousand targets, including drones and various missiles, from missiles to mortars.
They call Kosovo and Albanian population as SHIPTARI
https://www.alo.rs/vesti/drustvo/vraca-se-radar-na-kopaoniku-amerikanci-i-siptari-u-strahu-sumnjaju-na-putina/207813/vest
with Americans in same rank....
https://www.tportal.hr/vijesti/clanak/foto-video-vojska-srbije-dobiva-22-francusko-americka-radara-evo-sto-znamo-o-njima-foto-20220101
[PHOTO / VIDEO] The Serbian Army gets 22 French-American radars, here's what we know about themAuthor:
Vanja Majetic
Last modified 01.01.2022 18:27
Posted 01.01.2022 at 18:27
[
#Radar
] The Ground Master 400 is the only system of its kind!
🎯 Superior detection of air threats
🎯 Availability and mobility
https://t.co/3sdJY0uoB4
pic.twitter.com/20SJM3MYSw
— Thales Defence (@ThalesDefence)
May 30, 2018
The compact nine-ton system is equipped with air conditioning, a generator and an antenna lifting mechanism, and it is set up in less than two minutes. Once installed, the automated system can be operated from remote artillery or anti-aircraft command and control stations.
The GM400 system is a fully digitized and active 3D long-range air defense radar and offers detection, tracking and sorting of targets from drones and helicopters at low altitudes, all the way to tactical fighters and cruise missiles at high altitudes. The system also operates in the S-range and has a maximum range of 470 kilometers for a tactical fighter-sized target, and detects a cruise missile at a distance of more than 250 kilometers. The maximum range of the GM400 is 30.5 kilometers, and the latest version of the GM400α, introduced in 2021, has a range of 515 kilometers and detects and tracks targets through advanced artificial intelligence algorithms.
The GM400 system is in the arsenal of 12 countries, with Finland having the most, 12 of them, procured in 2010 and mounted on Sisu ETP 8X8 off-road trucks. France, which currently has five GM400 systems, should acquire 12 more by the end of 2022. The German army uses six GM400s, and Estonia and Slovenia have two each.
Georgia has a total of six GM200 and GM400, followed by Chile and Bolivia with four and Morocco with three. The armies of Senegal, Bangladesh and Malaysia have two copies each.