Chinese Schizophrenic state which already occupied Phillipino's SPRATLY ISLANDS https://ausertimes.blogspot.com/2022/06/name-disputed-sea-as-is-malaysian.html, and believes will occupy via sea name theft known as South China sea AS WELL AS VIA STATED SPRATLY ISLANDS an entire area

(Taiwan and next Philippines and so on)

, was warned by USA today to keep its fingers away from Taiwan strait in respect to international waterways laws.
Indifferent from Hitler/Stalin's aggressive terrorizing techniques prior to WW2 implemented on neighbors by North Korean Kim Jong Un and Chinese state, world has a STRONGER THAN STRONG reasons to believe about rapid worsening

(deterioration)

of general mental health condition in red people's republic which easily could and can at any time explode into WW3 situation. Withing psychiatry, mental health condition China suffers from in short is known as paranoid Schizophrenia. Ultra violent Chinese state already exercised genocide against Uighur people and willingness of the world to stand bye

(observe rather than act)

is as a result now taking higher tall on humanity. Giant shizo red star mind is deteriorating into total delusion completely incapable to discern between reality and OWN TERRITORIAL RUSSIA ALIKE AMBITIONS AT EXPENSE OF THE BLOODSHED.....
US confirms that Taiwan Strait is 'international waterway'
Contradicts claim it is part of China's so-called 'exclusive economic zone'
TAIPEI (Taiwan News) — As China continues to push forward its agenda and claim dominion over the Taiwan Strait, the United States has confirmed that it views the waters as "international" and clear for freedom of navigation and overflight.
China's Foreign Ministry Spokesman Wang Wenbin (汪文斌) has recently been claiming that international law does not apply to the strait because it belongs to China. Furthermore, "There is no such thing as international waters in international maritime law."

He made the statement despite China being a signatory to the International Convention on the Law of the Sea (UNCLOS). Also, in 2016, the Permanent Court of Arbitration at the Hague categorically threw out China's claim that the Taiwan Strait and much of the South China Sea is part of its "exclusive economic zone."
In response, according to a Bloomberg article on Sunday (June 19) citing "people familiar with the matter," the Biden administration will continue to firmly reject such a notion.
State Department Spokesman Ned Price was quoted as saying: "The Taiwan Strait is an international waterway ... guaranteed under international law ... The United States will continue to fly, sail and operate wherever international law allows, and that includes transiting through the Taiwan Strait."
Though the U.S. is not a signatory to UNCLOS, it does back its validity by referring to an international "rules-based order."
The Taiwan Strait is one of the world's most important shipping lanes. Bloomberg added that U.S. warships have transited the Taiwan Strait about once a month since 2020, with "at least five transits this year.
END OF THE ARTICLE
From https://www.themoscowtimes.com/2011/06/09/leather-coats-for-secret-service-stir-memories-of-1930s-purges-a7520
Leather Coats for Secret Service Stir Memories of 1930s Purges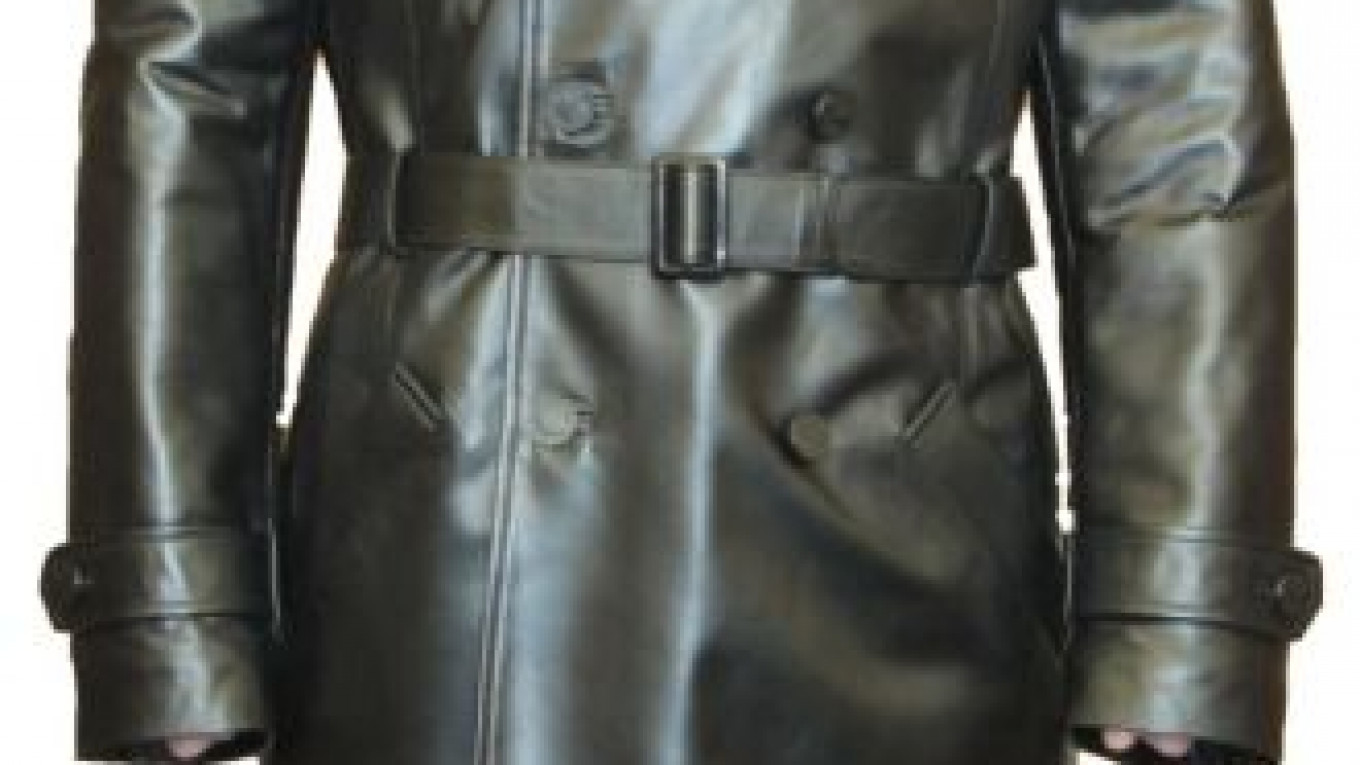 A state tender by the Federal Guard Service for 60 long black leather coats has created a storm in cyberspace, with bloggers complaining that the clothing stirs up bad memories of Stalinist henchmen.

The order, which also includes 60 short black leather jackets, was placed last week and has a price tag of 2.9 million rubles ($104,000), according to Zakupki.gov.ru, the web site for state tenders.


The order description does not specify who or what the coats are intended for. But bloggers pointed out Thursday that they are a dead ringer for the attire of the NKVD secret service in the 1920s and 1930s. The observation was made by commenters on a LiveJournal blog that tracks state tenders, Zakupki-news, which is run by the first deputy editor of Forbes Russia, Alexander Malyutin.

The NKVD, which later transformed into the KGB, was a prime force in carrying out Stalinist purges in which more than 1 million "enemies of the people" died. An NKVD officer in a long black coat is a staple image of that era.

A Federal Guard Service spokesman said Thursday that the coats were in line with a 2010 Kremlin decree on law enforcement uniforms, Interfax reported.



PEOPLE'S

(my ass "people")

REPUBLIC OF CHINA HAS AS MUCH AS WITH COMMUNISM AS YOU READER HAVE WITH LAST YEAR'S SNOW....
@CHINESE FASCIST SHIZO SHIT STATE - WHICH OF THESE TWO ARE PEOPLE !!?????