One thing is certain, you don't want to rely on USA when it comes to Russia(it was GEORGE W. BUSH before TRUMP....Kremlin didn't get military and other technology from Trump; they got one from George W. Bush)...
This is what right now Donald Trump, Poroshenko, Theresa May, Merkel, Berlusconi, Macron act in respect to Ukraine...they will soon have their media talk about phenomena on how possibly things as are about to happen have happened...will even point fingers at one another...rattle with blah blah on how things will change in respect to security while watching people dying on sidewalks of Europe/world
BBC: Trump lawyer Michael Cohen was paid by Ukraine to facilitate White House talks
Michael Cohen, President Trump's personal lawyer, was secretly paid at least $400,000 to arrange talks between Ukrainian President Petro Poroshenko and Mr. Trump, the BBC's Paul Wood reported Wednesday, citing sources in Kiev who are close to those involved. Wood also reports that Cohen was paid through intermediaries acting on Poroshenko's behalf, even though Cohen was not registered as a foreign agent of Ukraine under the U.S. Foreign Agents Registration Act.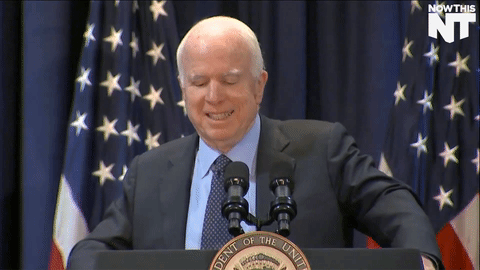 Before Cohen's intervention, Ukrainian representatives were only able to get a brief photo op for the Ukrainian president -- who has been openly critical of Russian President Vladimir Putin -- with Mr. Trump. But Poroshenko needed a meeting that could be framed as "talks," a high-ranking Ukrainian intelligence officer told Wood.
A Ukrainian lawmaker loyal to Poroshenko then drew on personal contacts with the Port of Washington Chabad, which is a Jewish charity in New York, and this, the BBC reports, led them to Cohen, who received hundreds of thousands of dollars. One source said Cohen received $400,000, and another put the number at $600,000, in return for help setting up a backchannel to Mr. Trump.
Stormy Daniels' attorney, Michael Avenatti, who has obtained some of Cohen's financial records, told the BBC that reports filed by Cohen's bank to the Treasury Department said Cohen had received money from "Ukrainian interests."
Poroshenko had a meeting at the White House in June 2017, when the White House schedule said the Ukrainian president would be able to "drop in" on Mr. Trump in the Oval Office. Cohen's payment, according to Wood, "was
for getting
Poroshenko more than just an embarrassingly brief few minutes of small talk and a handshake," the senior official told Wood, and they continued to negotiate until the very day of the visit, which angered the Ukrainians.
In the end, however, Poroshenko was gratified to have an Oval Office meeting covered by the press, and considered it a substantive visit.
Presidents Trump and Poroshenko discussed preserving Russian sanctions and possibly ramping up those sanctions until Russia adheres to the Minsk agreement, which sought to end the war between Ukraine and Russia, the Ukrainian president told Ukrainian reporters after the meeting with Mr. Trump. He called the sanctions "extremely important" and claimed it was "no coincidence" that the U.S. reinforced sanctions on 38 individuals and companies the week he was in Washington.
CBS News' Kylie Atwood reported in June that Poroshenko was leaving Washington feeling that his message was heard by the administration, and that Ukraine had the backing of Mr. Trump.
Upon
Poroshnko's
return home, the Ukrainian anti-corruption agency stopped investigating former Trump campaign chairman Paul Manafort, according to BBC. Manafort had been accused of being paid millions by pro-Russian interests in Ukraine in reports by the Associated Press and New York Times.
Since then, Ukraine has made deals with the U.S. to import coal, locomotives and Javelin anti-tank missiles. Wood says he's seen an intelligence report citing senior Ukrainian sources claiming these deals flow a backchannel arrangement where Ukraine would buy U.S. support and the U.S. would give Ukraine limited arms help.
Cohen denies the BBC's report, and the Ukrainians identified by the BBC as having opened the backchannel to Mr. Trump also denied the report.