VIDEO AND AUDIO
The two neighbors of above mentioned Janko's old property at Žihovo selo have on my way back from Šmarjeta cut infront of me and then stopped(closed me road) silver Audi station wagon on what the two proceeded to here seen residence...
as I continued and only memorized partial license plate number with what I thought was even Škoda
(I haven't take even a photo of incident - Slovenian ministry of interior video recorded the whole incident)
, same car horned and popped up at the house on the opposite side of the road which was okay with me - I observed from distance 50 meters was Audio not Škoda. I proceed but already regret for not taking a photo of the license plate. As am about to turn right on biking trail, I hear car roaring behind me uphill. I speed with step and catch safe territory - a baking trail. Reach out for the telephone and see Audi speeding uphill and sharply stopping at the intersection with biking trail where I was...he had to slow down due to road problems, but continued uphill on the road. It was again too late to video record, so I just proceeded my way on biking trail. Then car stopped at the top of the hill and I was sure one wasn't there with coincidence specially not due to his Ljubljana license plate number. As Audi station wagon with black windows(tinted windows) turn around and again headed in my direction, I was determined to video record what appeared to me as stalking. As I started to video record incident, driver of the car and his passenger on a seat next to driver begun to yell at me on why I am recording...as I tried to calm the two down, both jumped out of the car and walked toward me in threatening poses which suggested will escalate into physical attack. Physical harm body threats again rained out on me, asking me who I am and how he is from here further suggested for police to be called but changed his mind ordering me to get lost that its his father that cuts wood in the forest, was asked if I am some kinds of fagot, asked if I think am king, and again threats with bodily harm etc.
All in all a bit confusing situation for which I explained two didn't appreciate their tone and way of communication with me and would gladly assist two with police if insisting...two changed mind and admitted after asking them if we know each other or if we ever met how we never ever met with one another....then we handshaked exchanging names(I let two take photo of me - was unwilling to fulfill their request for id) and we parted from one another.
Well, police had both involved in MK Ultra with their spouses and father etc...one with a gray hair and beard always used to live in Žihovo selo. His ROMA father married lady there which is of Slovenian origins. The second one who drove Audi, however, moved into the Žihovo selo village from purely Roma settlement known as Žabjak in Novo mesto in 2005(already dated some good looking women from Žihovo selo in 2003 - I am unsure whether he dated non Roma or Roma - its also possible she moved to Žihovo selo from Žabjak). This younger man was and is his brother - his half brother from the side of the father. Original half Roma boy earned some money through MK Ultra case and improved quality of life for the cost of what turned into more and more torture at Slovenian police's request. And to get brother a place in Žihovo selo, more MK Ultra torture was needed. Slovenian police engaged entire Žihovo selo in what I stated was a severe torture from house to house - entire Novo mesto was involved and the closer to home the worse it was. My MK Ultra acquaintance from Žihovo selo(half Roma guy with gray hair gray beard) was my preferred option over even Slovenian natives for a very long time(till 2002) when whole thing went far too far for my taste. Not that he had choice - he had none and he was eager to assist at Žabjak also his sister and rest of what one considered as family. Quite commendable actually, but not from the perspective of someone severly sleep deprived drugged up and tortured by police from house to house throughout entire region and country and beyond.
Beginning 2002/2003, neighbor Andrej Uhl begun to appear at Žihovo selo where he would deliver me on behalf of police with police AND ALL FOR NOTHING OTHER THAN TORTURE. He became a close acquaintance of mentioned Roma and his family due to a bomb which Uhl threw to Roma community in the house back in 1993. Andrej Uhl had a bad conscious due to crime(criminal committed a lots of crime and was as such perfect for Slovenian police - what also demonstrates the type of police is policing Slovenia - Uhl's motor bike crash which ended a life if not two also disappeared from his extensive file, but he had to pay for it in form of torture for those of you who think having a neighbor criminal is just another person next door THINK). What started with Uhl in 2002 never stopped and police used Uhl since for every MK Ultra crime at Žihovo selo - I believe was the one who video recorded events.
The two also tried to place in my mouths word mafia after I suggested two I had no clue about who the two were, but I refused to acknowledge such provocation with yes and called the two out my never stating anything about mafia....the two insisted me under MK Ultra as the case was I wouldn't be capable to see in the rear of the car which will have tinted windows rolled up when we meet leaving me with nothing other than to guess about who is behind those doors or what is waiting on me what rather was indication of possible future use of firearms. Those whole thing was repetition of MK Ultra torture scenario with which Slovenian police drilled me over and over on future meting. Even a motorcycle with kids which rushed past me when I was heading uphill after I heard Audio owner horning was involved in MK Ultra brainwash for which police anticipated would result at least in physical confrontation(what Janko was all excited about). BOTH INDIVIDUALS CLAIMED ME HAVE JUDGE READY WHICH WOULD FAVOR THE TWO AGAINST ME. BOTH INSISTED THAT IS JUDGE THAT MATTERS AND NOT WHO DID WHAT AND ONE AGAIN WHAT POLICE AND SLOVENIAN POLITICIANS INDICATED WOULD SIDE WITH THEM AGAINST ME(TWO WERE AND ARE VERY FAMILIARIZED WITH MY CASE AND EVEN GESTURED WOULD VISIT ME AT HOME IF NOT OKAY - POLICE HAD THEM VISIT OUR HOME AS WELL DURING MK ULTRA). AND FINALLY WAS THREATENED UNDER MK ULTRA IS NOT OKAY TO EVEN USE PUBLIC ROAD IN AREA WHERE THEIR FOREST IS OR THROUGH ŽIHOVO SELO VILLAGE.
Slovenian police, however, is extremely dangerous and due to involvement with issues with which I had nothing to do with complain now will land on the desktop of Interpol/Europol/ FBI etc..Slovenian police had and has no right to engage a local Roma community in a ethnic tensions and crime against me and even less to endanger my life with issues concerning both sides of Italian underground(police and mafia in which governments implicated me) with idea to cause even more harm in addition to what became 51 years of genocide against me. SLOVENIA AS A STATE AS A NATION HAS QUESTIONS TO ANSWER AND WILL NOT ALLOW ONE TO ANSWER THEM THROUGH OWN MURDEROUS CRIMINAL NETWORK TO WHICH ONE REFERS TO AS POLICE/LEGAL SYSTEM/ JUSTICE DEPARTMENT...nurse Janko had a high expectations claiming how the two are connected also to Italian mafia what should make problems for me from both sides of the community and state border.
INVESTIGATION WILL BE LAUNCHED IN THIS MATTER. IF THE TWO ROMA GUYS ARE WILLING TO CONFIRM HERE STATED IN RESPECT TO POLICE, I WILL LET TWO GO AND IF NOT - ŽABJAK WILL HAVE TO DEAL WITH U.S. DEPARTMENT OF STATE IN RESPECT TO DISCRIMINATION/RACISM AND OTHER ISSUES WITH WHICH ONE ALREADY JUSTLY CHARGED SLOVENIAN STATE DUE TO DISCRIMINATION AGAINST ROMA IN SLOVENIA.
THERE WERE TWO OTHER CARS TODAY WHICH STOPPED ON MY WAY TO ŠMARJETA RIGHT INFRONT OF ME PROMPTING ME TO TAKE PHOTOS AS I WALKED ALONG ROADS....PEOPLE KEEP STOPPING INFRONT OF ME WHAT RATHER IS UNUSUAL AND EXPLAINS WHERE WHOLE THING HEADED - POLICE ANTICIPATED I DO STOP AND TAKE PHOTOS OF THESE PEOPLE AT THEIR NEIGHBORS RESIDENCE ONCE THEY CUT IN-FRONT OF ME, BUT I DIDN'T.
SLOVENIAN POLITIC AS IS SEEN HERE IS A POLITIC OF DONALD TRUMP/PUTIN AND I NO LONGER TOLERATE ONE FROM EITHER SIDE.
I NEVER EVER WAS IN SLOVENIA(NOWHERE IN EUROPE OR WORLD OTHER THAN IN MIAMI BEACH) BETWEEN JANUARY OF 1995 AND AUGUST OF 2006....SHOULDN'T KNOW ABOUT ANY OF AS STATED ABOVE AND IT WAS THE FIRST TIME I HAVE NOTICED SILVER AUDI STATION WAGON IN THIS VILLAGE.
Saturday, September 9, 2023 Nurse Janko suffered loss of what probably was father during WWII - Psychiatrist Peter Kapš and Novo mesto police got order from Vladimir Putin(MOSCOW) IN 1995 as I immigrated to USA to find and involve in genocide against me anyone who suffer family losses during WWII from the side of Germans https://ausertimes.blogspot.com/2023/09/nurse-janko-suffered-loss-of-what.html
Sunday, September 10, 2023 Slovenian and Italian police mutually orchestrated while keeping me hostage(drugged up and tortured) what appeared were kill for hire jobs throughout Italy by the local Roma couple whenever delivered to Italy with possibly even Italian state prosecutors issuing me death threats if I would ever dare to open mouths in respect to the two "wonderful guys" as they referred to them as https://ausertimes.blogspot.com/2023/09/slovenian-and-italian-police-mutually.html
RELATED TO
Sunday, September 17, 2023 --- Psychiatrist Peter Kapš and local police swore in my face will prove their ability to financially award LOCAL Žihovo Selo Roma community which engaged in torture and discrimination against me on behalf of Slovenian state/nation by my acquiring assistance from them https://ausertimes.blogspot.com/2023/09/psychiatrist-peter-kaps-and-local.html
END OF THE ARTICLE
ULTRA VIOLENCE VIA POLICE AND PSYCHIATRY - THROUGH BELGRADE SINCE MY AGE 6 MONTHS IN 1971 AND SLOVENIAN PARLIAMENT SINCE 1991.
Izluđivanje
(
eng.
gaslighting
, hrv. plinsko svjetlo) vrsta je
mentalnog nasilja
koje se manifestira tako što se informacije manipuliraju od strane
napadača
s ciljem da
žrtva
tog nasilja počinje sumnjati u svoje
pamćenje
, opažanja, percepciju stvarnosti, i počinje u sebi gajiti sumnje ili sumnja u svoje
duševno zdravlje
. Manifestacije mogu biti od izravnog poricanja događaja od zlostavljača, do izvođenja bizarnih isceniranih radnji s ciljem dezorijentacije i manipulacije svoje žrtve. Ove radnje izazivaju osjećaje tjeskobe, jer kroz dugoročno i sistematsko izluđivanje, napadač ili napadači ruše duševnu ravotežu žrtve, a rušenjem njihovog samopouzdanja žrtva postaje potpuno ovisna o nasilniku.
[1]
[2]
Tehnike izluđivanja slične su onima koje se rabe kod pranja mozga, mučenja koje godinama rabe određene redarstvene snage i tajne službe. Izluđivanje ima izraziti utjecaj na osobe koje su narcisisti po prirodi, jer ako je napadač dovoljno uporan i metodičan u svom postupku, može dovesti do potpunog psihičkog i fizičkog sloma svoje žrtve.
[3]
Slovenec ne zna 
biti vodja
Objavljeno 06. september 2016 13.15 | Posodobljeno 06. september 2016 13.13 | Piše: Katja Cah
Ključne besede:
 Ona
 Bojan Zalar
 klinični psiholog
Prof. dr. Bojan Zalar, klinični psiholog.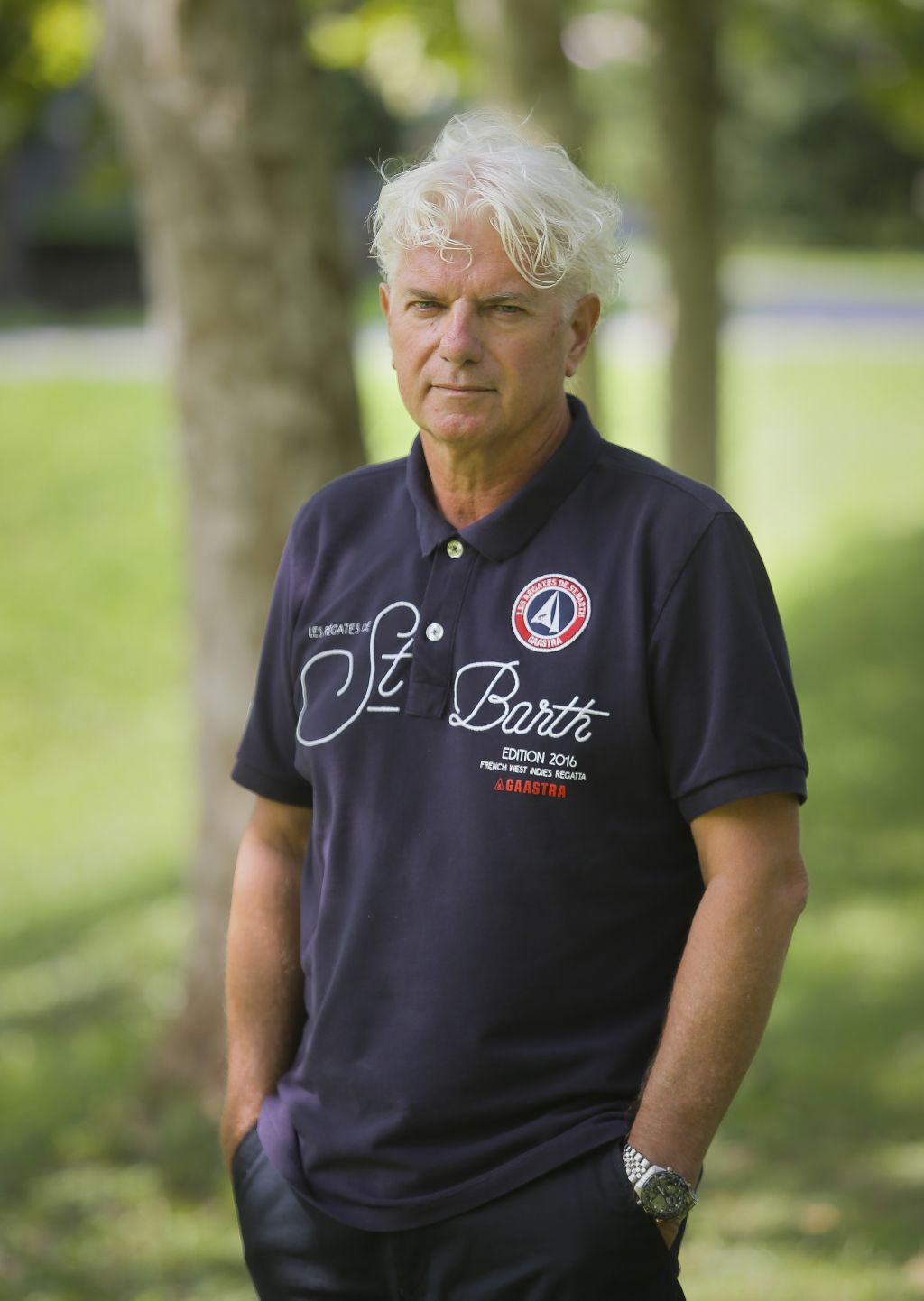 Odpri galerijo
Prof. dr. Bojan Zalar, generalni direktor Univerzitetne psihiatrične klinike Ljubljana in predavatelj na Medicinski fakulteti, veliko govori, a tudi veliko pove. Svetovljanskega gospoda s strokovno izobrazbo, pridobljeno pri nas in v Veliki Britaniji, so – kot njegove predhodnike – doletele tudi nekatere kritike in vsako je resno proučil, sicer pa se seveda raje osredotoča na uspehe. Mednje med drugim uvršča dejstvo, da ustanova sredi čudovitega zelenja in dreves, ki jo vodi že deveto leto, nima ograj ter posluje s pozitivnim rezultatom. Pogovarjala sva se v njegovi pisarni dan po odmevnem sestanku vodij zdravstvenih ustanov, ki ga je sklicala ministrica za zdravje Milojka Kolar Celarc, a ni bila prisotna.
Kako je bilo včeraj na ministrstvu? Ste se v zvezi s skrb vzbujajočimi razmerami zmenili kaj prelomnega?
Dokončno ne. Imeli smo predavanje gospoda Miklavčiča, ki se ukvarja z varnostjo pravosodnih organov in tovrstno problematiko. Razumem, da smo šele pri zbiranju podatkov, kakšno je stanje v zdravstvu. Sledijo ukrepi, o tem, kakšni bodo, še nismo govorili.
Lahko komentirate ministričino odsotnost na srečanju – zaradi odhoda na dopust?
Težko, ker njenih razlogov v resnici ne poznam. Verjetno bi bilo prav, da bi bila zraven.
Kje vi kot generalni direktor vidite rešitev, kako prekiniti kaotično stanje v zdravstvu?
Zadeve moramo urejati že direktorji sami, ker gre za tako vročo problematiko, da nimamo časa za čakanje na sistemske rešitve. Te so, kot veste, tudi vedno povprečne. Takšne sicer morajo biti zaradi nekega splošnega reda, vendar običajno pripomorejo k zgolj podpovprečnim rešitvam. Nekateri smo dolgo časa vpeti v takšen način življenja in smo se morali prilagajati že veliko prej, kot se je o tem sploh govorilo. Psihiatrija je eno od področij v zdravstvu, kjer je imela civilna družba svoja mnenja in stališča že daleč v preteklosti. Precej je laičnih in premalo strokovnih odzivov na naše delo. V javnosti je v zvezi z nami nakopičene veliko jeze. Nekaj jo je zagotovo upravičene. Glede na to, da imamo približno sedemdeset do osemdeset tisoč obravnav na leto, in če prispe sto pripomb, ni veliko. V praksi jih je približno deset do dvajset na leto. Za vsak eksces odredimo strokovni nadzor, ki ga obravnava, sprejmemo sklepe in odločitve, ki vplivajo na nadaljnji potek dela. Pripombe bodo vedno – neupravičene in upravičene. Poskušamo jih odpraviti, ker si želimo, da obravnava duševnosti poteka bolje kot drugod po Evropi. Tujina nam to marsikje že priznava. Treba se je ukvarjati tudi z neupravičeno jezo, ki jo je praviloma precej več. Ni pa vsaka jeza enaka, vsaj izrazi se ne.
V kakšnem smislu?
Jeza, ki v možganih vztraja dolgo časa, se lahko prekvalificira v vedenjsko obliko. Ta pa je včasih spet v domeni nekih nadzorovanih ali nenadzorovanih sistemov, ki lahko povzročajo telesni stik oziroma fizično nasilje. Nekateri to izvajajo bolj načrtno, drugi impulzivneje.
Se bojite, da bi se tudi pri vas zgodilo kaj podobnega kot avgusta letos v izolski splošni bolnišnici?
Kakšnih direktnih indicev za to nimamo, možnosti pa vedno obstajajo. Pogosto nastanek hitro zaznamo, ga poskušamo obvladovati in reševati čim bolj prilagojeno.
Veste, milijon razlogov je, da lahko ljudje živijo, oviti v take misli – da je kriv nekdo drug. Saj poznate rek, da če dolgo lažeš o nečem, to postane »resnica« in to tudi verjameš. Seveda pa narava sama poskrbi, da se dolgoročno razkrije prava resnica.
Kakšen je profil osebe, ki si vzame pravico, da ubije nekoga, ki ga pravzaprav niti ne pozna, povsem neracionalno?
Zelo različno. O prevladi osebnostnih motenj pri ljudeh se že veliko piše in govori. Vedno si predstavljamo, da gre za psihopatske osebnosti. Trenutno je v našem klasifikacijskem sistemu bolezni disocialna, v tujini antisocialna osebnostna motnja, gre pa v bistvu za približno enako stvar. Govoriva o impulzivnem, abruptnem ali načrtovanem manipulativnem in agresivnem dejanju – takšnem ali drugačnem – ker veste, psihopat ni nujno tudi zločinec. Veliko psihopatije ostane na nižji ravni kaznivih dejanj, ker se zaradi specifičnih dejavnikov hitreje zapletajo in pridejo v navzkrižje z zakonom. Zelo malo se jih rekrutira do tistih ekstremnih vzorcev, ki jih poznamo iz filmov. Pogosteje pri motnjah t. i. narcisistične oblike, ko so osebe po svoji prepričanosti edino one tiste prave in pomembne ter dobijo občutek večvrednosti, si druge podrejajo, jih imajo za manj pomembne ter si v skrajnosti celo jemljejo pravico nekomu nekaj vzeti, odločati ali ukrepati tudi s silo. Pogoste so tudi druge strukture osebnostnih motenj, paranoidne in mejne oblike. Manj verjetno, vendar mogoče pa to lahko storijo v sinergiji nekaterih dejavnikov tudi drugi.
Kako prepoznamo psihopate, ki nimajo kartoteke, pa tudi delajo škodo?
Veste, kaj postaja zanimivo: poleg osebnostnih motenj v psihiatriji obstaja še naslednja stopnja, o kateri se bo še veliko govorilo čez nekaj let ali pozneje. To so t. i. sosede duševnih motenj. Niso v celoti duševne motnje, ker ne dosežejo njihovih kriterijev, denimo stanj blodnjavosti, halucinacij, disociativnosti oziroma kategorije neke psihoze, shizofrenije ali še kaj tretjega. Spet drugič nimajo neravnovesja v telesnih hormičnih funkcijah, kar povzroča obliko vedenja in doživljanja, ki tvori ogrodje grobe duševne motnje. Poglejte, bolj kot je neka čista negativna emocija izražena, bližje je telesu in telesnim funkcijam, kot neka denimo abstraktna misel. Slednja je dolgoročno skupaj z vplivom nekaterih ljudi ali negativnega konteksta sicer lahko škodljiva, ki se kaže denimo v fanatizmu, a kadar neko dejanje narediš manj organizirano in pripravljeno, za to potrebuješ višjo stopnjo telesne napetosti na podlagi negativne emocije, kot je denimo sovraštvo ali bes. Več je možnosti za to, da nekdo nekoga fizično napade in celo ubije.
Kot v Izoli?
Drži, vendar ni prav, da se na podlagi tega primera, ki je bil tragičen, odpira vsesplošni čvek kvalificiranih in nekvalificiranih oseb in podajanje pluralizma vsemogočih idej, predavanj in prodaje drage in morda nepotrebne opreme, na podlagi česar bi se že tako kaotične razmere še bolj zapletale in rešitve časovno oddaljevale. Pojavljajo se tudi svetovalci v narekovajih. Takšna izobraževanja težko gledam že dvajset let. Včasih, ko koga pošljemo na kakšno izobraževanje, ki nima večje kredibilnosti, ne veš, ali pride človek nazaj bolj pobebljen, kot je šel tja. Potem imaš dvakratni problem. Z vsem tem izgubljamo bistvo, s katerim se moramo ob takšni pojavnosti sistematično spopadati in ukvarjati.
Bistvo pa je?
Določiti moramo, kateri vitalni deli zdravstva so zares najbolj ogroženi. Ostal bom pri našem primeru, da ne bom prepameten za vso Slovenijo. Na lokaciji, kjer sva zdaj, to je na Centru za klinično psihiatrijo, je največ pacientov, ki se odzivajo konkretno in lahko tudi vedenjsko agresivno. Verbalne agresije, nezadovoljstva in negodovanja pa je ogromno na vstopni točki, tj. dispanzerju oziroma na Centru za zunajbolnišnično dejavnost – polikliniki. Tam, kjer je večji poudarek na biološki psihiatriji, pridemo do tega, o čemer sva govorila prej, torej do odzivov, ki so bližje telesnemu odzivanju. Kadar gre za motnje telesnih funkcij, hormičnih in drugih procesov, je to povezano s kategoričnimi mislimi in motoričnim odzivom.
Pojavljajo se tudi svetovalci v narekovajih. Takšna izobraževanja težko gledam že dvajset let. Včasih, ko koga pošljemo na izobraževanje, ki nima večje kredibilnosti, ne veš, ali pride človek nazaj bolj pobebljen, kot je šel tja. Potem imaš dvakratni problem.
Večkrat ste že povedali, da s porastom osebnostnih motenj ljudje v težavah prej krivijo druge, ne več sebe, kot je veljalo nekoč.
Tako je, samokritičnost močno upada. Govorimo o začasnem odmiku od močnih občutkov krivde in posledičnih nevroz, ko se je val iz ene skrajnosti prevesil v drugo. Gre za zadnje obdobje dvajsetih, tridesetih let.
To, da krivca za svojo nesrečo ali nezadovoljstvo vedno najdeš najprej v drugem, je tudi samouničevalno.
Na neki način zagotovo, vsekakor pa je lažje – v tistem trenutku. Veste, milijon razlogov je, da lahko ljudje živijo, oviti v take misli – da je kriv nekdo drug. Saj poznate rek, da če dolgo lažeš o nečem, to postane "resnica" in to tudi verjameš. Seveda pa narava sama poskrbi, da se razkrije prava resnica. To lahko traja zelo dolgo in spremembe morda sploh ne opazimo.
Kakšno je vaše mnenje o terapevtih, ki po navadi pridobivajo svoja znanja v kateri od ameriških šol? Opazna je zanimiva rdeča nit – razlog za človekov neuspeh so najožji sorodniki, starši, zato jih je treba – mamo ali očeta ali oba – nekako zaničevati, ker so nas učili takšno ali drugačno krivo vero. Vemo pa, da ko v človeku vzbudiš jezo do lastnih staršev – mu odvzameš ta temelj, ki ga najbolj definira – je šibek, lažje vodljiv.
Vsaj teoretično sem bil tudi sam izobražen pri slovenskih elitah psihoterapije. Ta je bila od nekdaj težje znanstveno preverljiva. Kadar se znotraj teoretskih konceptov usmerite zgolj na problem staršev, ste zanemarili drugo prav tako normalno okolje, denimo vrstnike in ljudi, ki poleg staršev pomembno vplivajo na posameznika, omogočijo nekatere izkušnje in povratne informacije; kako se znajde in kako je sprejet. Šolanje v naši ustanovi nima tako ozkega teoretičnega koncepta, večina slovenskih tako ali drugače oklicanih psihoterapevtov pa lahko ima nepreverljivo ali nekredibilno znanje, pridobljeno kjerkoli, tudi v Ameriki ali Angliji.
Vrstniki so bistveni v obdobju odraščanja, toda družina je vendarle vedno sveta, če se smem tako izraziti, saj te spremlja vse življenje.
Absolutno. Družina ima precej močan pomen. Zelo lahkomiselno je, če se to negira ali prikazuje v negativnem smislu. Navsezadnje zares velika večina staršev vedno stoji ob strani svojim otrokom. Prijatelji so lažje spremenljivi. Tudi druge relacije niso tako zanesljive. Odnosi med otroki in starši pa so precej stabilni, ko si vsaj nekako v resnih situacijah pomagajo. Seveda pa ne smejo zmagati tisti k sreči manjši odstotki posameznih družinskih zgodb, ki so tudi krute. Vemo, da se največ nasilja dogaja prav znotraj družine, ker je v njih nakopičenih največ emocij. Ključno vprašanje je, kako vzpostaviti pravo dinamiko, da otrok znotraj družine postane svoboden samostojen, odgovoren, sposoben kompleksnega razmišljanja. Napake staršev se seveda dogajajo, in kadar jih prepoznamo, je prav, da se jih rešuje konstruktivno, ne destruktivno in samovoljno. Ogromno je samovolje in nekakšnih ves čas spremenljivih načel. Od radikalno določene prehrane do dogmatične ali preveč permisivne vzgoje. Takšni ozki stereotipi ne preživijo in so dolgoročno uničevalni, onemogočajo življenje, primarno rast tako v telesnem kot duševnem pomenu. Podiranje temeljnih zdravih načel pa je nekaj, kar se morda dogaja v zahodni družbi.
Morda?
Včasih se vprašaš, kje smo zdaj?!
Kdo je postavil ali še postavlja zgrešene smernice?
Niso prišle na silo. Temu sam pravim kar kulturološki razvoj, tak zelo razpuščen.
Takšen, ki je bil spodbujen na nežen, prijazen način?
Ja. Včasih ob neodgovornem naraščanju demokracije nastaja demonokracija. Nastaja kaos. Pogosto se dogaja, da v masi govorcev zmaga najglasnejši, ne tisti, ki ima modro misel in bi lahko doprinesel k razvoju v Sloveniji – takšni so že tako v manjšini in jih zlahka zadušijo, preglasijo. Poglejte, Slovenija ima vse možnosti, da bi bila nadpovprečno uspešna država. Samo malo bi se morali urediti in dati pameti prostor.
Zakaj tega ne dopustimo?
Razlog je v selekciji, delujemo po nepravih kriterijih, sprejemajo se odločitve na podlagi konsenza, pri katerem je zdravo razmišljanje na obrobju. Naj dam primer: kadar imam resen problem in želim kot direktor nekaj izpeljati, lahko skličem sestanek ter v sobo pokličem nekaj deset ljudi, ne morem pa v sklepčnosti dobiti nič več kot povprečno misel – oprostite –, ker jo bodo zatolki bolj agresivni in glasnejši. Ti vplivajo tudi na tiste, ki niso motivirani reševati te materije, ali druge, ki imajo manj energije in se jim podredijo. Ne bo se izkristaliziral tisti del, ki ponuja najboljšo rešitev. To sem sicer doživel tudi na sestankih po Evropi.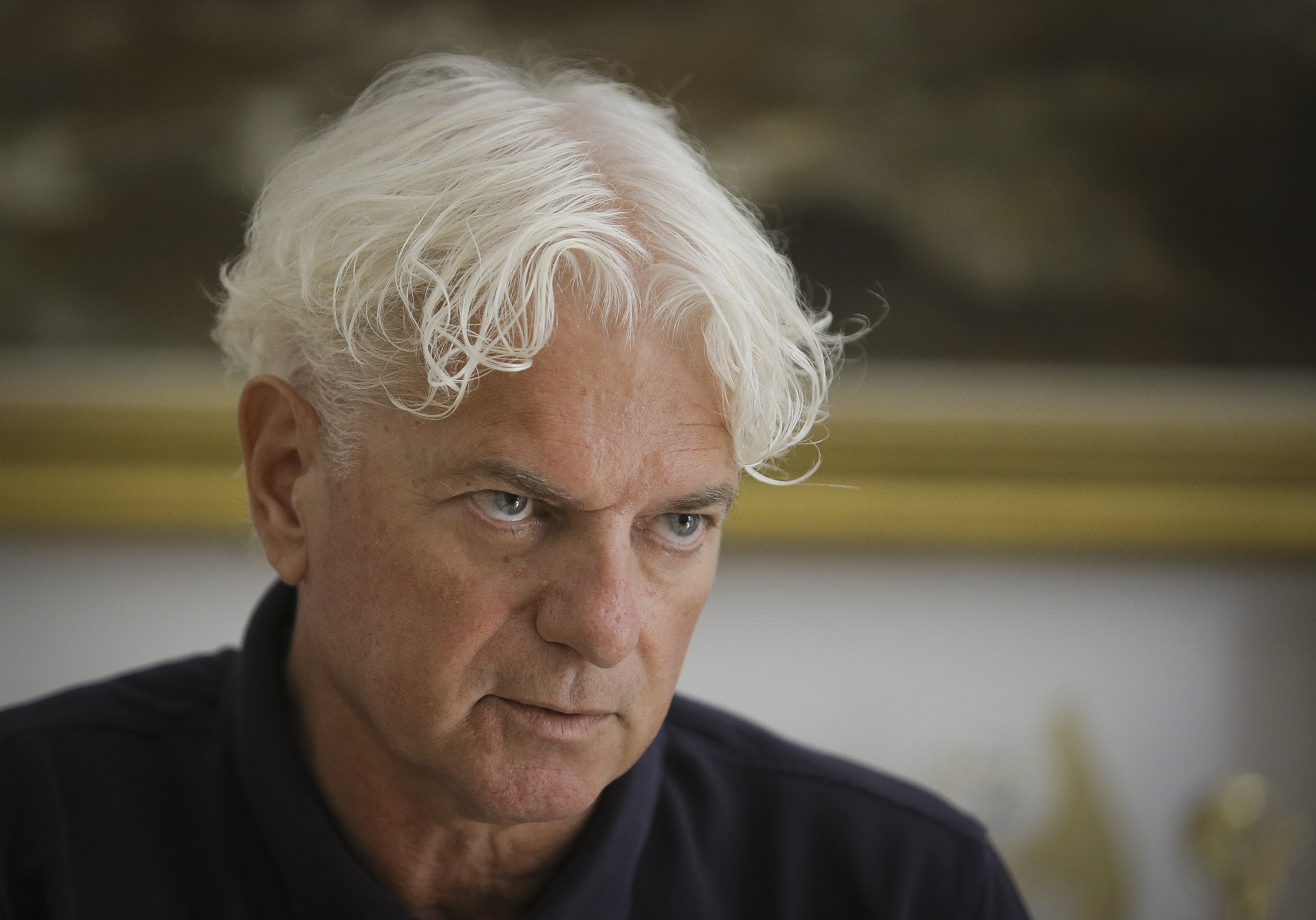 Bi vi sprejeli ponudbo za ministra za zdravje?
V zadnjih letih sem bil že večkrat v igri, vendar nisem prepričan, da me to še zanima.
Dovolite mi vprašanje, ki zanima veliko ljudi: koliko ste zdravstveni delavci odvisni od farmacevtske industrije? Vemo, da je ta zelo močna in lahko letni dohodki samo enega podjetja včasih presežejo državne.
Tukaj imamo tudi malo sreče, da nismo prav velika država, ker se pri nas ne obračajo tako veliki denarji. Kdor nekaj plača, ima svojo računico. Večja nevarnost je, da se nekaj koruptivno sprejme v večjih državah in se potem prenaša k nam. Pri nas je sicer mogoče, da se dogajajo posebni primeri, ko so nekateri ljudje financirani s kakšnimi oblikami turističnega izobraževanja in potem iz hvaležnosti predpisujejo nekatere preparate – morda po ne najboljši presoji. Je pa to svetovni in ne le slovenski problem.
Vsake toliko se pojavi novica, da so katera od zdravil odstranjena iz prodaje zaradi neustreznosti, ker so denimo zanje ugotovili, da povzročajo samomorilnost in druge hude stranske učinke?
Včasih se zares pokaže, da nekaj klinično ne ustreza. Začuden si, zakaj je v navodilih za neko zdravilo naštetih ogromno stranskih učinkov, čeprav je denimo zahteven ameriški urad za prehrano in zdravila (FDA) ta preparat potrdil za uporabo. To storijo, da se zaščitijo. Zapišejo res skoraj vse morebitne stranske učinke, ki pa se lahko nikoli ne pokažejo ali pa se izjemoma pojavi kakšen, ki sploh ni zapisan.
V Sloveniji smo v samem vrhu, kar zadeva samomore. Ali drži, da se na leto načrtno ubije kar 700 državljanov?
To je že kar zgornja številka, rekel bi, da je prava številka med 450 in 650. Vsako leto jih je približno enako v takšnih okvirih.
Kar tri tisoč pa je menda le poskusov?
Poskusov je vedno od pet- do sedemkrat več. Veste, kaj me skrbi – da ne poveva še česa v zvezi z reševanjem zdravstva.
Seveda, izvolite! Prosim, povejte, kako bi lahko preprečili izolski primer?
Zelo pomemben je podatek, da je storilec že prej storil kaznivo dejanje – on je že zagrešil rop in bil oborožen. V takšnih primerih je treba neprestano nadzirati, ker obstaja zelo velika verjetnost ponovitve podobnega dejanja. Moramo imeti t. i. tečnobne službe, ki osebo vsak mesec pregledujejo – ali ima orožje in ali je legalno ipd. Pa še nekaj bi rad poudaril v zvezi z zdravstvom, o čemer se javna razprava še ni odprla, pa bi se morala: strošek za racionalno opredeljeno preventivo ni tako visok, kot če imamo poškodovan kader na bolniški. Le izračunajmo, koliko nas stane en zdravstveni tehnik, medicinska sestra ali zdravnik, ki je bolniško odsoten mesec, dva ali eno leto! Pri osebju imamo namreč precej telesnih poškodb, podplutb, tudi zlomov nog, ki jih zadajo pacienti.
O koliko primerih govorimo?
Verbalni napadi se pojavljajo pri 60 odstotkih zaposlenih, telesne napade doživi 10 odstotkov delavcev, resne poškodbe pa trije odstotki. Imeli smo že primer, ko je pacientka udarila medicinsko sestro in je ta delno oglušela – trajno. Na psihiatriji je tovrstnih napadov zagotovo največ v celotnem zdravstvu.
Jih je vedno več?
Ja, leta 2015 smo imeli 25 intervencij policije, letos 39.
Kako se odziva osebje?
Na intenzivnih oddelkih obvladajo agresijo samo zdravstveni tehniki, ki imajo za seboj tudi dodatna šolanja za obvladovanje agresivnih pacientov, da jih skoraj ne poškodujejo. Pogosto se dogaja, da policija prepusti pacienta, da ga umiri naše osebje.
Koliko pa je dokazanih neupravičenih napadov vašega osebja na bolnike?
Razmerje gre precej v škodo zaposlenim. Vsako pritožbo pacientov resno strokovno proučimo. Kadar se neko dejanje ponovi pri eni in isti osebi, pa ostreje ukrepamo, možna je tudi prekinitev delovnega razmerja. To se do zdaj še ni zgodilo, ker ni bilo tehtnega razloga.
Ste za uvedbo detektorjev v bolnišnicah, kjer je možnost napadov z orož jem večja, denimo tudi na urgencah?
Sem, zakaj pa ne. Saj greste tudi v prodajalni z živili mimo detektorja, pa ni zato čakalna vrsta nič daljša. Naj vam nekaj preberem (Vzame v roke popis najnovejših podatkov): Iz podatkov kazalnika najdeni ostri predmeti pri pacientih je razvidno, da pri (Poudari.) tedenskih pregledih pacientovih stvari in njihove okolice najdemo nože in ostre predmete.
Nekoč ste lepo dejali, da smo Slovenci narod, ki je tradicionalno uvrščen med Germane in Rimljane, zato za preživetje potrebujemo več agresije. Kje pa najti tisto pravo mero, da se ne bomo bodisi preveč usmerjali vase bodisi v druge?
Že v jugoslovanskem merilu sva s prof. Miličinskim (Levom, slovenskim psihiatrom, op. a) preverjala zanimiv teoretski koncept, da se energetski potencial za agresijo, kanalizira bodisi v umor ali bodisi v samomor. Denimo regija Kosovo skoraj ni imela samomorov, je bilo pa veliko ubojev. Pogosto se dogaja prav ta dinamika. Tam, kjer je ogromno umorov, denimo v Latinski Ameriki, skoraj ni samomorov. Morate pa upoštevati tudi različnost poročanja o nekem pojavu: V Italiji, ki je precej verna, so za marsikateri samomor rekli, da je človek kar nekako umrl, medtem ko so v bivši Sovjetski zvezi mnoge uboje s strani služb uradno opredelili kot samomore. Dokaz, da imamo Slovenci v sebi dovolj agresivnega naboja, vam pokaže uspeh v športu. Katerem? Individualnem, skupinski nam ne gre.
Prepogosto pogovorimo v ključnih trenutkih.
Tako je. Slovenec se zna opreti le sam nase, a ko je treba z drugimi sprejeti pomemben konsenz, se umakne. Tudi ne zna biti vodja. Biti voditelj pomeni biti odgovoren, ne pa, da imaš kraljevo ali božje poslanstvo. Slovenci bi se morali naučiti agresijo usmerjati bolj konstruktivno, pred tem pa vsak svojo tudi obvladovati, jo imeti pod nadzorom ter destruktivno motoriko usmeriti v dejavnost, ki omogoča in ne prekinja življenja. Preprosto rečeno: pamet, ki je bolj oddaljena od telesnih procesov, ima potencial redukcije agresije.
Kako to storiti?
Pri nas je veliko iznajdljivosti, kar pa dolgoročno ni dovolj. Pregovorna slovenska iznajdljivost je dobra lastnost, dokler se borimo za eksistenco; kadar gre za več od tega, ko iznajdljivost uporabljamo namesto znanja in pameti, pa se dogaja zgolj manipulacija, ki prinaša nepopravljivo, tudi nacionalno škodo, iznajdljivcu pa začasen ali kratkotrajen triumf. Posledično je to bolj senzacionalno in kot tako bolj priljubljeno med ljudmi – tudi volivci. Pa še nekaj: Slovenci smo do tujcev prijazni, krasen narod. Takšni moramo biti še do sebe – v množini. To je naš potencial. Prepričan sem, da se bo postopek kristalizacije bistvenih vrednot začel slej ko prej sam po sebi, vendar z zakasnitvijo, torej šele čez dvajset ali trideset let. Velika škoda, da ne bi začeli že zdaj.