LITERATELY WAS HELSINKI GROUP FOR WHICH I DEEMED WHEN ASKING FOR ASSISTANCE WAS FINISH AS MAIN CITY OF FINLAND - IN REALITY A CRIMINAL HUMAN RIGHTS ORGANISATIONS WAS AND IS PART OF SERBIAN AND RUSSIAN CRIMINAL NETWORK ESTABLISHED UNDER FAKE MISINFORMATION "HELSINKI" RELATED ISSUE BY RUSSIANS.
INVOLVED IN MK ULTRA, ENGAGED IN TORTURE, AND BROKERED RUSSIAN ENTRY THROUGH CRIME AGASINST ME INTO EUROPEAN COUNCIL OF EUROPE
INSIDE OF THIS ROOM
WITH GERMAN AMERICAN BRITISH DELEGATION....
SERBS AND RUSSIANS TORTURED HEAVILY WITH EXCEPTION TO SVETLANA ASTRAKHANTSEVA IN WHOM I WAS INTERESTED SINCE 1995

(SAME AS MARINA OVSYANNIKOVA - PUTIN WAS SAVING ACES FOR WAR ON UKRAINE AND MANAGED TO SEXUALLY SEDUCE DEMENTED EUROPEAN UNION PARTICIPATING DEGENERATES WHO OBSERVED ME TORTURED BEFORE THEIR EYES ON FREQUENT BASES)

, UKRAINIANS REFUSED TO TORTURE AND FOR OTHERS I YET HAVE TO FIND OUT...THE RECORD ON THIS HUMAN RIGHTS ACTIVISTS, HOWEVER, IS BLOODY. AS FOR SERBS INCLUDING OLDEST HELSINKI VETERAN

(FEMALE)

, IT WAS BEASTILAITY THEY PERFORMED ON ME FOR SEEKING HELP. LONDON AUTHORISED AND INCITED THEM IN VIOLENCE - WASN'T ABOUT GIVING ANYONE FREE HANDS ONLY, BUT ALSO INCITED/PROMOTED. YOU WOULDN'T SEE NEWS AT https://ccl.org.ua/en/claims/appeal-for-the-expulsion-of-the-russian-federation-from-the-council-of-europe/ IF RUSSIAN WAR WOULDN'T BE PLANNED WELL AHEAD OF TIME ON PEOPE OF UKRAINE....
25.02.2022
Appeal for the expulsion of the Russian Federation from the Council of Europe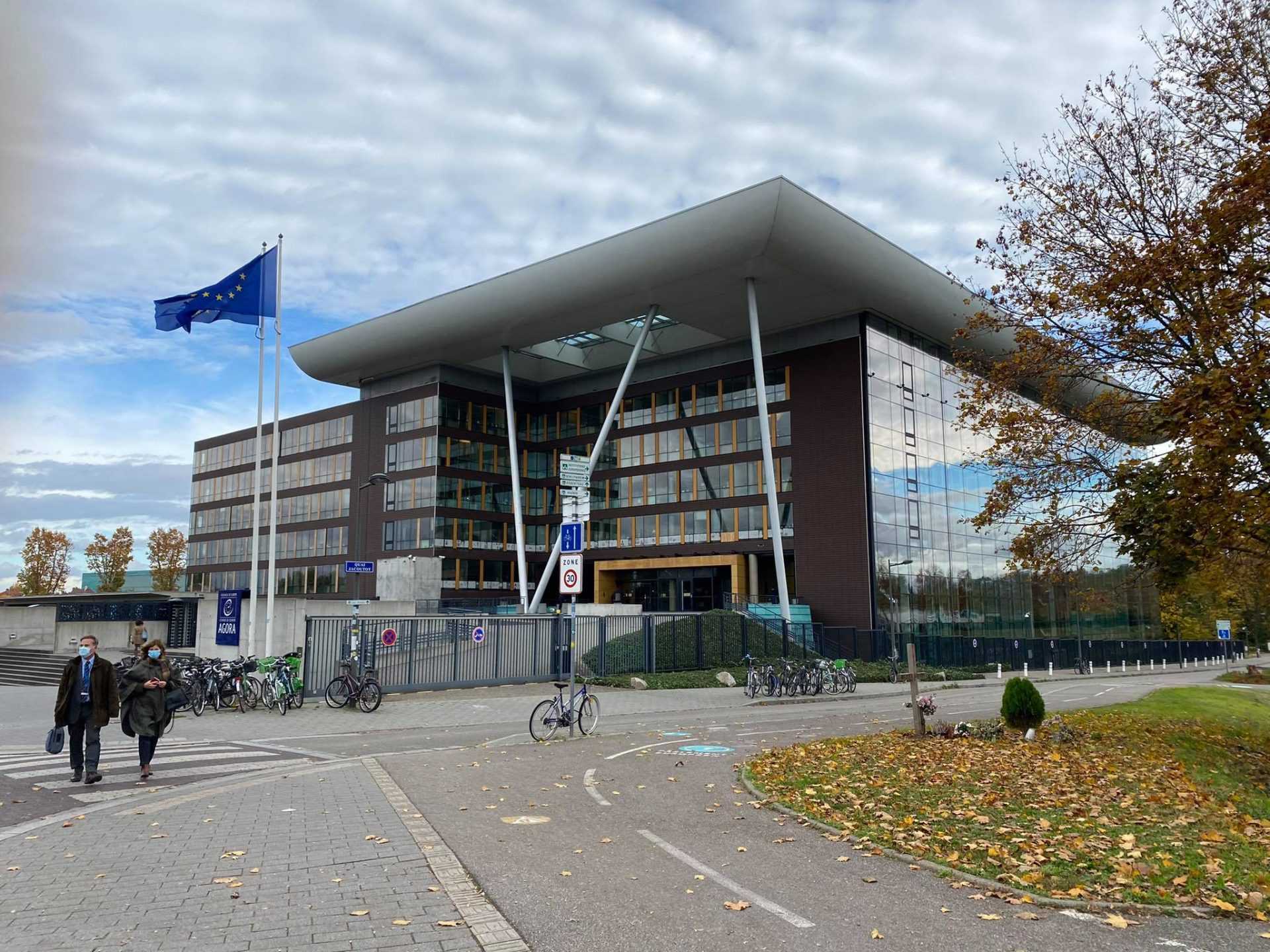 HERE IS THE LIST OF THOSE INVOLVED AS ALSO WAS TOLD IN ADVANCE CASE WILL BE(DEMONSTRATED ON LAPTOP THE WAY NEWS WILL LOOK LIKE AS FOR PICTURE OF THE COUNCIL OF EUROPEAN UNION BUILDING WHERE BROUGHT REPEATEDLY SINCE 1997 AND WHICH MIGHT HAVE TO DO ALSO WITH NEW CONSTRUCTION OR FINISH WORK PERFORMED OUTSIDE OF THE BUILDING AND WHERE PUTIN PERSONALY BEGUN TO TRAVEL OM REGULAR BASES BEGINING 1999, BRAINWASHED BY THOSE INVOLVED UNDER MK ULTRA WHAT AND WHOM TOO LOOK FOR UNDER SIGNATURES - ENOUGH FOR ME TO CONFIRM BRAINWASH AS ACTUAL):
Signatures OF THOSE INVOLVED ALSO IN MY CASE:
Oleksandra Matviichuk, Head of the Center for Civil Liberties, Ukraine,
Dmitri Makarov, Council Member of the Moscow Helsinki group, Russia
Natalia Taubina, director of the Public Verdict Foundation, Russia
Mariya Yasenovska, KRF Public Alternative, Ukraine
Yuri Dzhibladze, human rights defender, Russia
Alexander Cherkasov, human rights defender, Russia
Svitlana Valko, Head of the Board, Truth Hounds, Ukraine/Georgia
Alexandru Postica, Promo LEX Association,
Board Member, Moldova
Aaron Rhodes, President, Forum for Religious Freedom-Europe, Germany
Marta Pardavi, Co-chair, Hungarian Helsinki Committee, Hungary
Asmik Novikova, Head of Research Department, Public Verdict Foundation, Russia
Krassimir Kanev, Chairperson, Bulgarian Helsinki Committee, Bulgaria
Robert van Voren, Chief Executive FGIP, Lithuania
Pavel Sapelko, Human Rights Center Viasna, Belarus
Willy Fautre, Human Rights Without Frontiers, Belgium
Brigitte Dufour, Director, International Partnership for Human Rights (IPHR), Belgium
Tolekan Ismailova, Director, Bir Duino, Kyrgyzstan
Svetlana Astrakhantseva, member of the Moscow Helsinki Group, Russia
Olga Sadovskaya, Committee against Torture, Russia
Kate Watters, Executive Director, Crude Accountability, USA
Gerald Staberock, Secretary-General, OMCT, Geneve
Arzu Mammadova, OMCT-Europe, Belgium
Anastasia Pociumban, CivilMPlus Coordinator, DRA e.v., Germany
Artur Sakunts, Chairman, Helsinki Citizens' Assembly – Vanadzor, Armenia
Sergei Davidis, human rights defender, Russia
Anki Wetterhall, the Swedish OSCE-network, Sweden
Urania Pirovska, Macedonian Helsinki Committee, North Macedonia
Isabella Kisic, Helsinki Committee for Human rights in Serbia
Joanna Szymańska, human rights defender, Poland
Christina Triantafyllidi, Justice & Peace Netherlands, The Netherlands
Olha Samoilenko, self-employed, United States
Maksym Nahornyi, Head of Treasury sales, Ukrgasbank, Ukraine
Olga Smolianko, human rights defender, Belarus
Natalie Jaresko, Ex Minister of Finance, Ukraine
Oleksiy Biletsky, private person, the Netherlands
Igor Rozkladaj, Deputy Director, Ukraine
Simone Jensen, Danish civilian, Denmark
Peter Thomson, UA Sustainable Agritrading, Ukraine
Laila Kiki, Executive Director, The Syria Campaign, Syria
Rory Finnin, Associate Professor of Ukrainian Studies, University of Cambridge, United Kingdom
Sofus Rønberg, student, Sweden
Anna Andersson, Örebro universitet, Sweden
Vachagan Balayan, Software Engineer, Singapore
Nataliya Tkachuk, Teacher, Germany
Dmytro Holovchenko, Foundation of Regional Initiatives, Ukraine
Louise Nilsson, Advocacy officer, Center for Civil Liberties, Sweden
Vadym Kravchenko, Manager, Oilrem, Denmark
Denys Volokha, PR Manager of the Kharkiv Human Rights Protection Group, Ukraine
Yuliia Vedmedenko, CEO of CF MedCare Ukraine, Ukraine
Maksym Schipka, CTO, Vortexa Ltd, United Kingdom
Daryna Matviychenko, Student at Copenhagen Business Academy, Denmark
Stanislav Sedov, United States
Andrei Belov, Ukraine
Iuliia Shuvkashvili, Engineering Program Manager at Apple, USA
Veronika Ukrayinets, CEO & Founder of 100X, Ukraine
Magdalena Patalong, Project Manager, Dekabristen e.V., Germany
Oksana Hrynda, Germany
Alan Lathwell, United Kingdom
Nedim Useinow, human rights defender, Poland
Maria Pylyp, Manager at VGS, Ukraine
Jovana Spremo, Statutory Agent at Lawyers' Committee for Human Rights YUCOM, Serbia
Maryna Nikitchuk, Director of Sales Development at Very Good Security, Ukraine
Nataliia Zolotukhina, engineer, USA
Kachkovska Yuliya, architect, Ukraine
Hrechko Olena, mother of 3 sons, Ukraine
Yevhen Sadovskyi, Technical Recruiter at Amazon, Poland
Maryna Maslova, Vendor Manger at Metro Markets, Germany
Olena Boel, Member of Women of the World in Denmark, Denmark
Kristian Bauer, Journalist, Germany
Daria Natalukha, Student, Germany
Emilia Buono, Engineer, Italy
Khrystyna Bakovska, English teacher at SoftServe (IT company), Ukraine
Giorgia Nevigato, free worker, Italy
Natasha Kosheleva, Program Manager, Grover Pte. Ltd., Philippines
BLOG DOWNLOAD
UPDATED ON SEPTEMBER

JANUARY 12TH, 2023
YOU CAN SHARE MY BLOG THE AUSER TIMES ANYWHERE IN THE WORLD,
BUT WITHOUT PERMISSION TO MODIFY ANY OF MY CONTENT OR CHARGE FOR ANY OT ITS CONTENT
You can FREELY post and share for free anywhere in the world, but without the right to charge for content or modify blog posts

(or to add whatever is not mine to one)

in any way. With my being cut even from healthcare for which mother is paying out of her own pocket to look legitimate as possible

(with so many royals writing their own memoirs for so many years already without releasing single one)

, I figured out is in my best interest to share here seen with you world.
GERMANS DEMANDED A WAR BETWEEN MYSELF AND PARENTS - CLAIMED ME NOTHING IN RESPECT TO HUMAN RIGHTS I CITE,
"NOTHING IN RESPECT TO ASSISTANCE TO YOU TILL YOU CONDEMN AND DISTANCE YOURSELF AWAY FROM PARENTS AS WE WILL NOT SUPPORT SOMEONE WHO IS UNSURE ABOUT WHO THOSE CLEARLY RUINED AND CONTINUE TO RUIN ONE'S LIFE...EITHER YOU OR PARENTS, BUT NOT BOTH"

.....
FIRST SLOVENIAN PRESIDENT INVOLVED IN CRIME MILAN KUČAN HAD TO ATTEND ENGLISH SPEAKING CLASSES TO MATCH SOMEWHAT CAPABILITIES OF OTHERS WHO ATTENDED MEETINGS IN SLOVENIA....NOW KING CHARLES MADE UNCONDITIONAL SUPPORT FOR ONE ANOTHER AGREEMENT ON BEHALF OF PUTIN WITH KUČAN IN 1998.
CRIME ON BEHALF OF PUTIN WENT ON VIA KUČAN ALL THE WAY THROUGH SEVERAL PRESIDENTS ENDING WITH

BORUT PAHOR AND NEXT NATAŠA PIRC MUSAR

- KUČAN MENTORED BOTH, BUT OPPOSITION FROM KUČAN SUCH AS JANŠA/PETERLE WAS EVEN WORSE - MORE CORRUPT...MORE MURDEROUS IN FORM OF MISLEADING PUBLIC ON OPPOSITION ISSUES WHILE USING EXACTLY SAME KUČAN TACTICS - METHODS.
CRIME UNDER BORUT PAHOR WENT INTO HOSPITALISATION OF FATHER INTO EXTREME WHICH WAS USED TO REPLIACTE UPON MY RETURN FROM POLAND FATHER'S FUTURE ISSUE DEMONSTRATED TO ME UNDER MK ULTRA TORTURE WHEN SLOVENIAN GOVERNMENT BEGUN TO CONDITION ME VIA FORCED LONG TERM UNEMPLOYMENT FUTURE INABILITY TO PAY BILLS...WAS FURTHER USED TO DETER ME FROM PERSUING POSSIBLE EMPLOYMENT AS TO BRAINWASH WHICH DEMANDED FROM ME TO RATHER BECOME FATHER'S HOME CARER THAN JOB FOR SAME AMMOUNT OF MONEY AND TO FURTHER DRIVE ME INSANE VIA ISSUES WHICH PSYCHITRISTS AND POLICE HAVE USED FATHER FOR PRACTICALLY ON HIS DEAD BED WITH IDEA TO OBTAIN ANY RECATIONS OR STATEMENS FROM ME WHICH WOULD GIVE THEM THE ABILITY TO PREVENT MY INVESTIGATION OF SLOVENIAN POLICE INVOLVED IN CRIME PROCEDURE.