THEY INSISTED WHENEVER BROUGHT TO KAMNIK FOR TORTURE THAT I GOT THEIR FATHER INJURED AND EVEN KILLED.... THEY, HOWEVER, REFUSED TO ACKNOWLEDGE(HIS OWN DAUGHTERS) WHAT THEIR FATHER WAS DOING WITH ME
WHILE HELDING ME CAPTIVE FOR PURPOSES OF TORTURE DECADE AND HALF DRUGGED FOREMOST IN HIMALAYAS....HEY SLOVENIA, NOW YOUR TIME IS COMING
https://ausertimes.blogspot.com/2022/11/indiaforemost-and-nepal-possibly-even.html
PRIHAJA ČAS KO BOMO ZADEVO PORAČUNALI - NE KOMPROMISOV ISKALI....ENTIRE KAMNIK BEGUN TO ENGAGE IN PHYSICAL TORTURE DURING MK ULTRA PROCEDURE...I RECEIVED PROBABLY OVER 2 MILLION DEATH THREATS IN SLOVENIA ALONE AND ALL THE WAY TO HIMALAYAS AS YOU SEE...
YOU CAN SEE HIS SON FROM SLOVENIA TRASHING VIA SLOVENIA MEDIA IN 2017 RIGHT THERE - HUMAR'S SON TOO WAS INVOLVED IN CRIME AND HAVE HOPED FOR WILL TAKE FROM WHERE FATHER FAILED....TOMAŽ HUMAR JUNIOR INHERITED FATHER'S SCHIZOPHRENIC TRADES https://jana.si/clanek/ljudje/565d5c21f21ce/tudi-zanj-ni-nemogocih-poti IN A BIG WAY AND ALREADY WAS INVOLVED IN DEATH THREATS AS AT AGE 13(SINCE)...
BUT THATS OKAY BECAUSE EUROPEAN UNION WHICH MEMBER SLOVENIA IS AS WELL AS ORGANISATIONS WILL HELP ONE SOLVE PROBLEM ....
LIKE FATHER - A REAL SCHIZOPHRENIC AND VIOLENT AS IT GETS
Tudi zanj ni nemogočih poti
Tomaž Humar mlajši po poti ekstremov svojega očeta?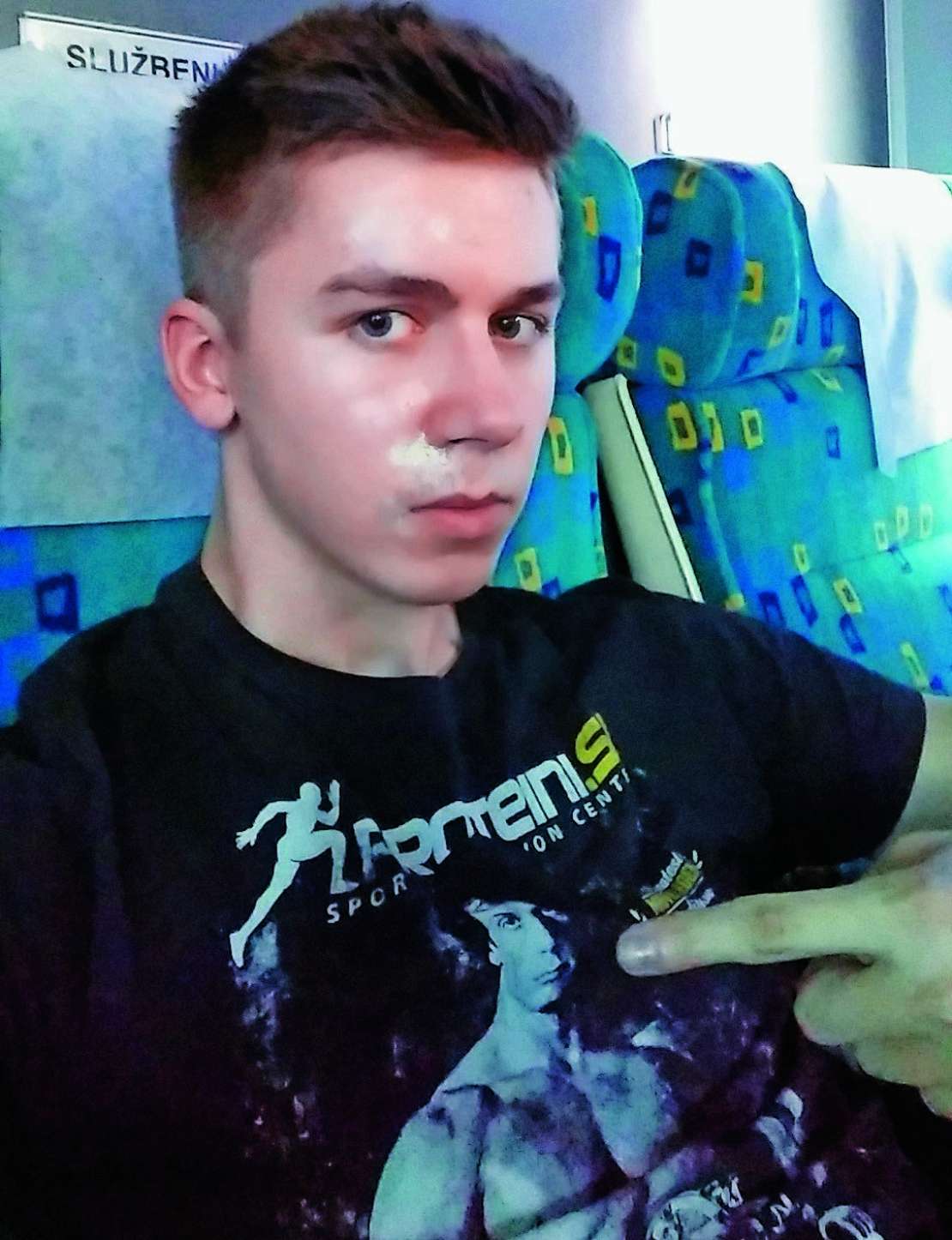 AVTOR:
Dejan Ogrinec
ZNAČKE:
tomaž-humar
oče-in-sin
Eden izmed naših športnih mladeničev se je odločil, da se spoprime s posebno preizkušnjo – potjo s kolesom okoli sveta, in to kot najmlajši, ter obenem postavi hitrostni rekord. Brez medijskega pompa je začel uresničevati svoje sanje na začetku avgusta. Načrtuje tudi, da bo čim večkrat spal pri domačinih ter se tako še bolje spoznal z njihovo kulturo. Okoli sveta bo šel torej drugače, kot smo vajeni iz podobnih pustolovščin, a v vsakem primeru je to velik izziv za vsakogar, tudi za fanta z imenom Tomaž Humar.
Da, govorimo o imenu, ki v nas sproža spomine na alpinista, ki ga je oboževalo veliko ljudi in od katerega smrti je nekaj dni več kot šest let. Tomaž Humar st. je napisal: »Vznemirjenje je posledica vibracij, ki rodijo misel, in ta se razvije v idejo.« In ker jabolko očitno res ne pade daleč od drevesa oziroma je prava kri v pravem telesu, ni nič čudnega, da tudi za 19-letnega Tomaža Humarja mlajšega ni nemogočih poti ...
Tomaževa zgodba: »Ime mi je Tomaž Humar, 26. aprila sem dopolnil 19 let in zaključil gimnazijo. Dan po opravljeni maturi sem se nameraval odpraviti na pot okoli sveta s kolesom, napasti starostni rekord te proge in postati najmlajši človek, ki je obkrožil svet, ob tem pa se še imeti fino. No, pa se ni zgodilo tako, na žalost ali na srečo, tega še ne vem, saj ima življenje pripravljenih veliko presenečenj za takrat, ko jih najmanj potrebuješ. Moja pot se ni začela 25. junija v Debrecenu na Madžarskem, kot sem načrtoval. Med treningom 14. maja sem padel s kolesom na glavo, dobil 20 šivov in slamico, po njej sem naslednji mesec bolj pil, kot jedel. Končati šolo in opraviti maturo v manj kot mesecu, z 20 šivi po obrazu, je več kot umetnost! Na pot okoli sveta tudi pomisliti nisem hotel, preveč boli, če je nekaj, kar želiš, pred nosom, pa tega preprosto ne moreš imeti. Sprijazniti se je bilo treba s porušenimi sanjami, s tem, da se moraš še učiti, ob tem pa ne veš, kako se bo vse skupaj zacelilo. Tudi nezmožnostjo treniranja zaradi šivov, izgubo številnih kilogramov, ker po slamici preprosto ne moreš normalno jesti. Nerad se spominjam teh dni. Ljudje okoli mene so trpeli, tudi zanje ni bilo lahko. Kakorkoli, na kratko, učil se nisem, z mislimi sem bil drugje, končal maturo z dvojkami, prekinil sem stike z vsemi razen najbližjimi prijatelji, odrekel sem se vsemu, vse podredil cilju. Da se vrnem, ne odneham. Še vedno se lahko za silo pozdravim, začnem trenirati in avgusta grem!«
Članek preberite v Zarji št. 24, 1.12.2015