What is shocking, however, is that in between these two bloody weeks during which Russian forces advanced on Ukraine even Russian offers given from West appeared on table of Ukraine in which was repeatedly suggested for Ukraine to give in more land to Russia
(openly from Kissinger to French Macron and other politicians)
.
What we read on here today, Russia successfully repeated via its Western partners
(main stream media included)
on several occasions since invasion of Ukraine in 2022....what we have not seen yet, however, is Russian advancement on Ukraine via Western diplomats for whom I have already explained will possibly turn their backs on Ukraine FOR GOOD within days
https://ausertimes.blogspot.com/2022/06/ukraine_16.html
.
Just enough assistance for war(land theft) to go on...enough assistance for Russian war crimes on what as always calm from West follows up via meetings in Kiev or announced help which never arrives and song repeats - its what took place for each Ukrainian city lost to 113 day today "war"(7 days short of 4 months).
Putin is a human trash - lowest of the lowest on the human scale(regular warm - 5 foot tall parasite), but his mentally ill psyche serves one very very good as he managed to penetrate deep enough into Western political hemisphere to have members of British cabinet and US congress, 100% controlled through special interests of selected few - Putin KNEW exactly which private bank accounts to fill and whom to allow to approach to trade bucket to keep his main clients happy...main stream media(bottom feeders) as we all know is also a sand in the eyes majority and real solution for existence of Ukrainian state when compared to WW1/WW2 crises really doesn't exist...
We are NOW only waiting for Ukraine to be completely ripped apart and COMPLETELY turned backs too by its Western "allies" whom Putin met time and again in this very house in Novo mesto city for no less than 25 years+...
Yeah, today's Macron meeting in Kiev WAS WELL WELL EXPECTED and for a goodbye/goodnight sleep EU leaders known as "Oui oui" today pledged also IMMEDIATE support for Ukraine obtaining EU candidate status...its possible with Ukraine - 20% of its territory you know the song reality vs fiction(fiction buys extra time) !!! Ohh oui, IMMÉDIAT....
..
Nothing is reported about the Ukrainian losses - Western media reports and ridicules ONLY Russia losses
(small military stunts prepared ahead for circus visit)
rather than to ensure for Ukrainian troops safe skies over Ukraine, but territorial collapse goes one one day after another....everything is stalled at the stage "will come...will be"....AND FRANCE UNITING EUROPE TOGETHER WITH RUSSIA !!!
BRUTAL REALITY VS FICTION !!!
HERE POSTED WAS LONG LONG AGO....NOT THAT EVER ANYTHING CHANGED TO POSITIVE DIRECTION FOR UKRAINE - ONLY FOR WORSE....
Western "Anti Russian" sanctions undermine itself withing just days

(NOT EVEN ONE WEEK)

as after British ROYAL BY BUCKINGHAM PALACE OWNED Shell which just bought oil, a Pakistan commits itself to major agreement with Russia on the import of natural gas and wheat

(2 million metric tons)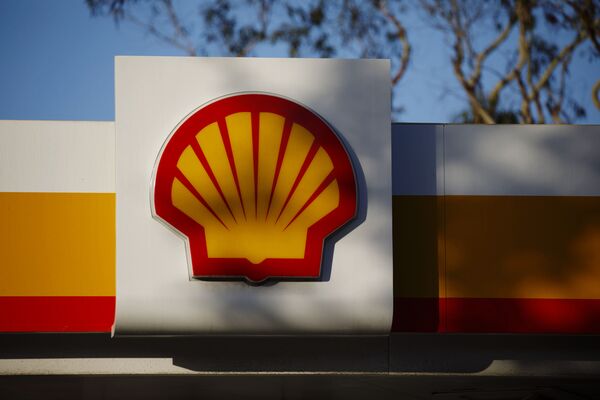 After taking a barrage of criticism for buying a cargo of Russian crude, Europe's largest oil company Shell Plc says it's navigating the market with government guidance.
"We will continue to choose alternatives to Russian oil wherever possible, but this cannot happen overnight because of how significant Russia is to global supply," Shell said in a statement on Saturday. "We have been in intense talks with governments and continue to follow their guidance around this issue of security of supply."
Shell, which is based in London, didn't specify which governments it had been speaking to. An official at the U.K.'s Department for Business, Energy & Industrial Strategy declined to comment.
Shell bought a cargo of Urals crude oil from Trafigura Group on Friday, at a record discount to benchmark prices in a signal that major buyers will likely continue to make purchases of Russia's energy products despite its increasingly deadly war against Ukraine.
The deal also underlined the stark situation facing European and world energy buyers. They need to work out how to deal with the potential loss of one of the market's top suppliers, as a raft self-sanctioning effectively removes Russian product as an option.
The purchase sparked intense criticism; Ukraine's Minister for Foreign Affairs Dmytro Kuleba took to Twitter to ask the company whether Russian oil smelt like "Ukrainian blood for you?"
For its part Shell, which moved to divest its stake in the Sakhalin-2 LNG project soon after Russia invaded Ukraine, has said it will donate profits from its Russian business to humanitarian aid agencies.
"Without an uninterrupted supply of crude oil to refineries, the energy industry cannot assure continued provision of essential products to people across Europe over the weeks ahead," it said. "Cargoes from alternative sources would not have arrived in time to avoid disruptions to market supply."
(
Adds U.K. government declining to comment
)
Up Next
Putin Seeks to Avert Defaults With Ruble Payments to Creditors
Pakistan flouts Russia sanctions, plans to import 2 million metric tons of wheat and natural gas from Russia

While NATO and its allies are sanctioning Russia and calling on other countries to do the same, "Pakistan will import 2 million metric tons of wheat and natural gas from Russia."
Pakistan's Prime Minister Imran Khan visited Russia at the start of the Russian invasion of Ukraine. Khan made light of the attack, calling the Russian invasion "exciting." "Islamophobia" was also on the agenda during the visit. In December, Khan "welcomed Russian President Vladimir Putin's remarks against 'Islamophobia', saying that Putin reaffirmed the stance that 'insulting our Holy Prophet (PBUH) is not freedom of expression.'"
The two countries have formed a close partnership, strengthening the red-green axis.
During his visit to Russia, Khan also stated that "Islamabad would toe an 'independent' foreign policy, and no longer join 'anyone's' war." What he meant was that he would no longer aid the U.S. in anything akin to the war on terror. But Khan isn't remaining independent, as he claims. He is supporting Russia in a united war effort against the West.
The Chechen Mufti has also endorsed the Ukraine invasion, backed by Chechen leader Ramzan Kadyrov, saying that the invaders are "on the path of Allah."
"Pakistan to import wheat, natural gas from Russia," Anadolu Agency, March 2, 2022:
END OF THE ARTICLE
2022 Russian War on Ukraine WITH TOTAL assistance and in COMPLETE agreement with West https://ausertimes.blogspot.com/2022/02/2022-russian-war-on-ukraine-total.html - how it all started and where world is heading